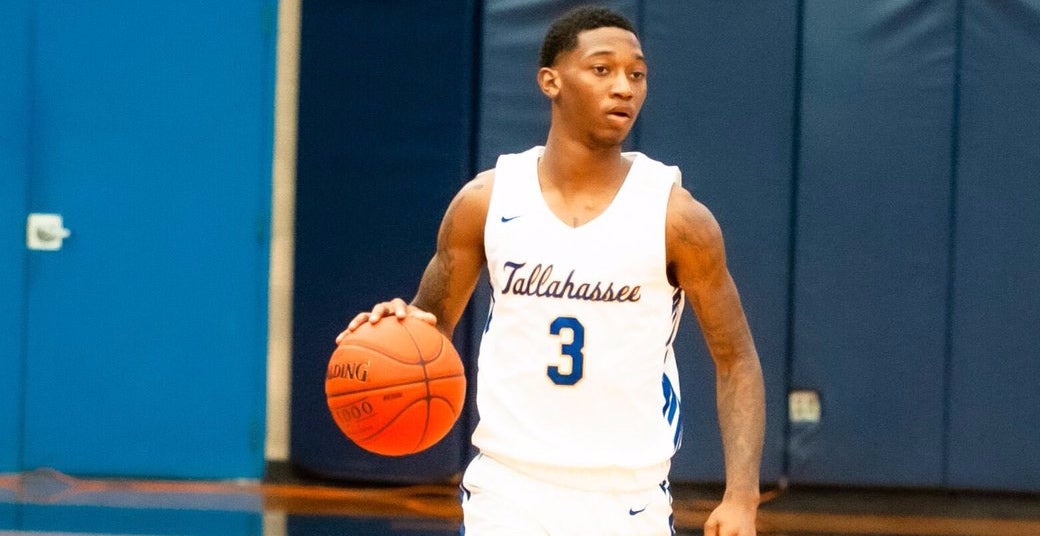 Coming out of high school, Tallahassee Community College guard Elbert Ellis had very little Division I schools scouting him.
Reports say Murray State, Charleston Southern, Kennesaw State and NC Central were recruiting him, but just after one year of junior college basketball, the narrative has easily changed.
The FCSAA Panhandle Conference Player of the Year and Freshman of the Year, has Arizona State, Louisville, Iowa State, Ole Miss, Texas A&M, Nebraska, DePaul and UConn recruiting him right now.
North Carolina State is also recruiting him as well after offering him a scholarship. The staff kept a close eye on him since his departure from the state and just after following for one season, they knew he could be the guy.
"I was surprised," Ellis said. "And very excited because Raleigh is very close to me."
Ellis is a guard that was extremely overlooked coming out of high school. His scoring ability is next level and his jump shot can only get better.
He was a consistent scorer on three levels throughout high school. He's explosive, very talented off the bounce and even better in transition with the ball in his hands.
Coaches didn't see it a year ago, but at least they're getting their chance now.
"[Coaches like] the way I really can score the ball and make plays for my teammates," Ellis said.
Ellis still has a year left of Junior College, so he's just enjoying the process. He doesn't plan on making any recruitment decisions any time soon.
With this extra time of no basketball, Ellis is getting to know the coaches and building relationships, while also preparing himself for his final dance next year at the Junior College level.
Follow us on social: Twitter, Facebook & Instagram (@ScoopmanTV)