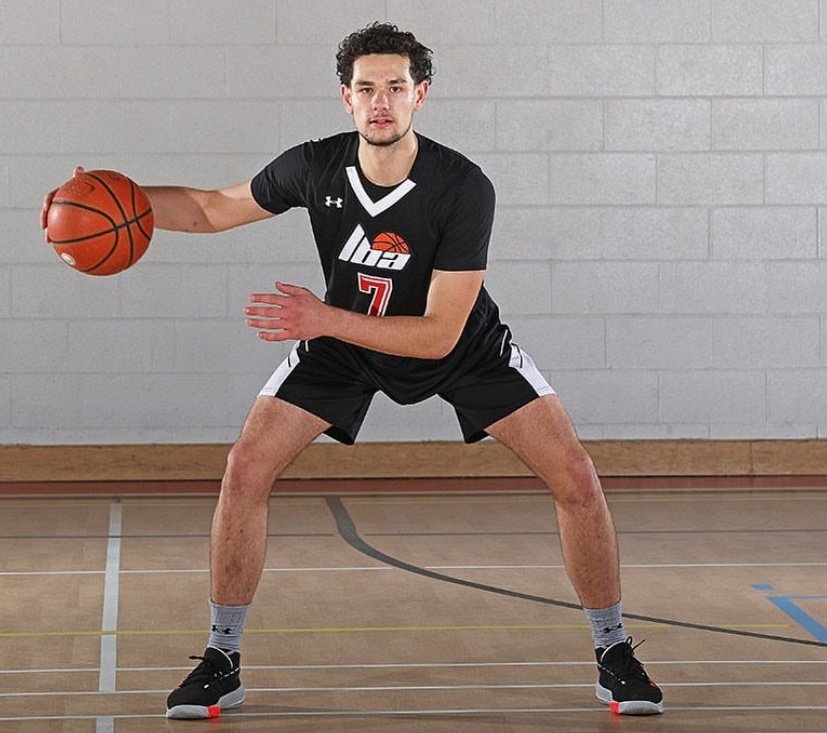 Michael Matas has spent all year working on his game to improve his chances of getting on a Division I floor.
The 6-foot-8 senior forward from London Basketball Academy (ON) had primarily seen Division II programs offer him a scholarship. Western Washington was the latest,
Howard, on the same day, offered Matas something he's been working for, diligently, all year: a full ride scholarship.
"I've only really connected with the head coach [Kenny] Blakeney," Matas said. "I'd say just talking to him we hit it off pretty quick. I think he's a hungry head coach and he understands what it's like from a players perspective."
Along with Howard, Montana State, Stony Brook, Idaho, New Hampshire, Radford and Bryant are the most recent programs to get involved.
Matas is known for his impressive work ethic and IQ off the floor, and with the mixture of his game on the floor, coaches are intrigued.
"From the coaches I've spoken to, the two things people seem to talk about most are: my versatility and my shooting ability," he said. "It seems almost every coach goes back to those two things."
After receiving his first Division I offer, Matas wants to be fair to the other programs that are looking at him right now. He does have a lot of new faces in his ears these days and he's willing to listen.
"I think I have some good options already. I'm definitely extremely lucky to have some great schools recruiting me and narrowing things down is going to be tough," he said. "However, as of right now, I'm leaving my recruitment open and waiting to see if any other schools will hop into the mix before the NCAA ban ends."
"I'm hoping to make a decision around mid to end of April."
Follow us on social: Twitter, Facebook & Instagram (@ScoopmanTV)