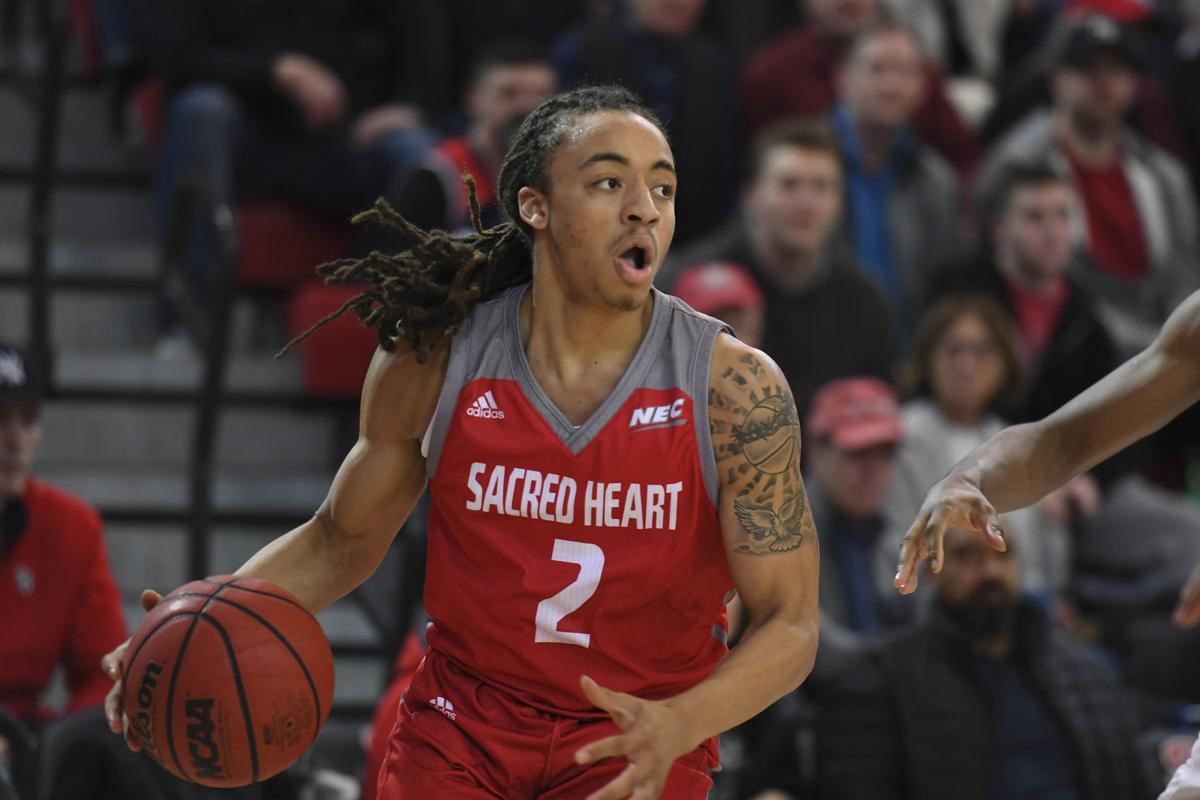 Sacred Heart's second leading scorer Koreem Ozier could be on the move after putting his name in the NCAA transfer portal.
The sophomore guard from Wisconsin is exploring his options as a transfer but didn't close the door to the possibility of staying in Fairfield, Connecticut and playing his junior season at Sacred Heart.
I love Sacred Heart and the opportunities that they gave me, and the close family environment that they allowed me to be apart of," Ozier said. "So, with that being said, me returning back to Sacred Heart isn't off the table but I definitely wanted to explore my options and not sell myself short."
Sacred Heart will have their hands full trying to stave off the potential suitors for their sophomore guard.
His name has been in the portal for less than 24 hours and Weber State, UC Davis, Rice, East Carolina, Southern Illinois, New Mexico, Georgetown, Georgia, Vanderbilt and North Carolina have all reached out, and are all showing heavy interest.
New Mexico reached out 10 minutes after his name was entered into the portal and they're someone that catches his eye at the moment.
"Everyone is pushing the same but New Mexico is really on it," Ozier explained. "They were the first to call after 10 minutes of my name being in the portal. They called right away and it's definitely something that sticks out to me."
New Mexico could certainly use his scoring ability after losing all four of their top scorers from a season ago. His versatility could help the Lobos in ways Jaquan Lyle did for the program and that is what they're selling him on right now.
"They're just saying what I bring to the table is what they need," Ozier explained. "They're considered high major, they get guys to the league, they have a lot of former NBA players and it's in a great location..I really like that school a lot."
As the process moves along, more schools will likely get involved.
He's an aggressive guard that can score at any level. He's a willing passer and very coachable. He's willing to do whatever it takes to win games and that's the kind of role he's willing to accept if he were to leave Sacred Heart.
"I'm willing to accept any role that can make an immediate impact on a team," he said. "Whether it be me being a true point guard, combo scoring guard or a lockdown guard…whatever role I have to step into to make an immediate impact, I'm willing to do."
Ozier's name just got into the portal and he will likely be a popular target. He averaged 14.0 points, 3.3 rebounds, 1.9 assist and 1.1 steals per game. He's a combo guard in the purest form, and a dynamic scorer.