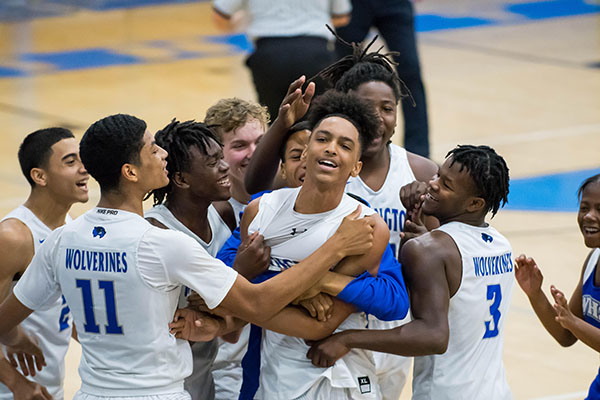 Wellington (FL) shooting guard Chris Walker received his first scholarship offer from Rider this week.
Walker announced the offer through his Twitter account. The staff is very familiar with the junior guard that helped Wellington reach a Class 9A state final last season.
They've communicated previously and he's built a solid relationship with them so far.
"I've talked to assistant coach [Marlon] Guild a few times," Walker said. "I really like him. I can't wait to see the campus this summer."
Florida Atlantic, Temple, Holy Cross, Canisius and Princeton are also showing interest.
Walker, thankfully, is in a better spot than most prospective Division I student-athletes. He won't be able to get on a campus until after May 31st, however, he will have plenty of time following that period.
He will remain open and give every program the opportunity to recruit him.
"Right now my recruitment is wide open," he said. "I'm excited to visit a few colleges this upcoming year."
Follow us on social: Twitter, Facebook & Instagram (@ScoopmanTV)