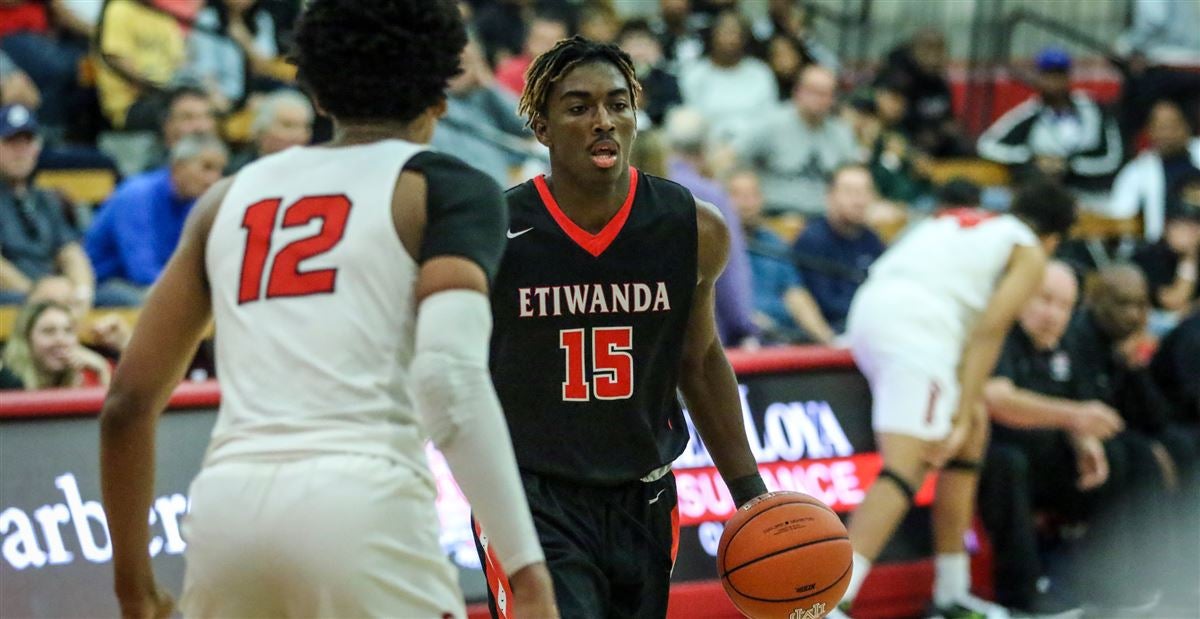 Etiwanda (CA) Jahmai Mashack is becoming one of the more popular guards on the West Coast among coaches.
Oklahoma, who Mashack said was the, "most consistent and persistent," recently offered him, along with Utah, who has, "come on strong."
Colorado and LMU, who both also recently offered, "are right there too."
In all, he has offers from Colorado, Utah, Oklahoma, Pepperdine, LMU, UC-Santa Barbara, Santa Clara and Cal Poly with interest from Cal, Arizona, Oregon State, Texas and UC-Irvine.
The versatile guards recruitment continues to improve and the coaches have all said similar things about his game.
"Coaches definitely like my versatility. I have consistently guarded everything from the one through five positions," he said. "Also, my jump shot has come along nicely…but the biggest is they say I have a high floor/high ceiling, which means I'm not even close to my peak yet."
The 6-4 shooting guard hasn't even gotten close to showcasing his full game for college coaches. Mashack has waited patiently playing among four seniors, two who have committed to Division I programs, and two who have Division I offers. Next season and this summer, coaches will be patiently waiting to see his full arsenal and he's eager to showcase it.
He's not arrogrant, in any means, with his approach but his confidence is through the roof. He knows once coaches see him play, his recruitment will be more competitive going forward.
"I know that more schools will want to offer as soon as I get back on the court….I definitely had to hold back a lot because my high school team had so many seniors," he said. "They'll get to see how I am as a decision maker on the floor and my defense."
Follow us on social: Twitter, Facebook & Instagram (@ScoopmanTV)