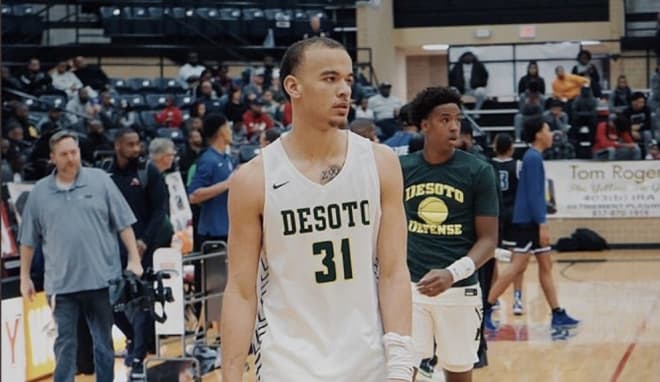 ESPN 4-star power forward Duncan Powell re-opened his recruitment.
The 6-7 Texas announced his decommitment via his twitter account anc coaches immediately got involved.
I would like to thank Coach Mussleman & staff for believing me & All the Arkansas fans for supporting me. However, I am re-opening my recruitment 100%. Arkansas will still be a heavily considered school. I just want to make sure I am making the right decision for my college career. Thank you all, Please respect my decision.
Since his decommitment, Auburn, UNLV, Dayton, Tulsa, New Mexico, Murray State, Creighton, UTSA and UNC-Greensboro have been in contact.
Since Powell wants to make sure he makes the correct decision the next time, he will be taking his time with the process going forward. He's unsure when he will re-commit, but will be narrowing down his focus before the summer starts.
"I plan on having five schools by the time summer starts and that will be the five that recruit me the hardest, plus a good fit," he said. "Not sure when the recommit will happen, but I know that I will have my top five by then."
Follow us on social: Twitter, Facebook & Instagram (@ScoopmanTV)