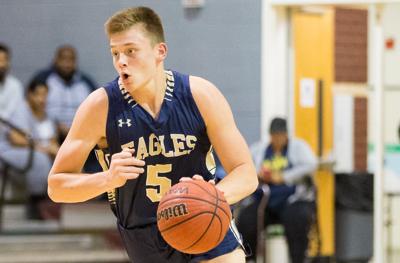 Concord First Assembly (NC) guard Trae Benham added his third scholarship offer from Samford yesterday.
He announced the offer from newly-hired head coach Bucky McMillan via Twitter.
"The coach is amazing. I really love his style," Benham said. "He basically told me that I wa one of his top guys and that he loves the dog inside me."
North Florida and Winthrop offered as well with heavy interest from Wofford, Lipscomb, Liberty and Belmont. William & Mary, UNC-Greensboro, Mercer, Furman and UPenn have also been in contact.
Benham has the respect of coaches due to his, "ability to shoot and my overall toughness," he said.
Follow us on social: Twitter, Facebook & Instagram (@ScoopmanTV)