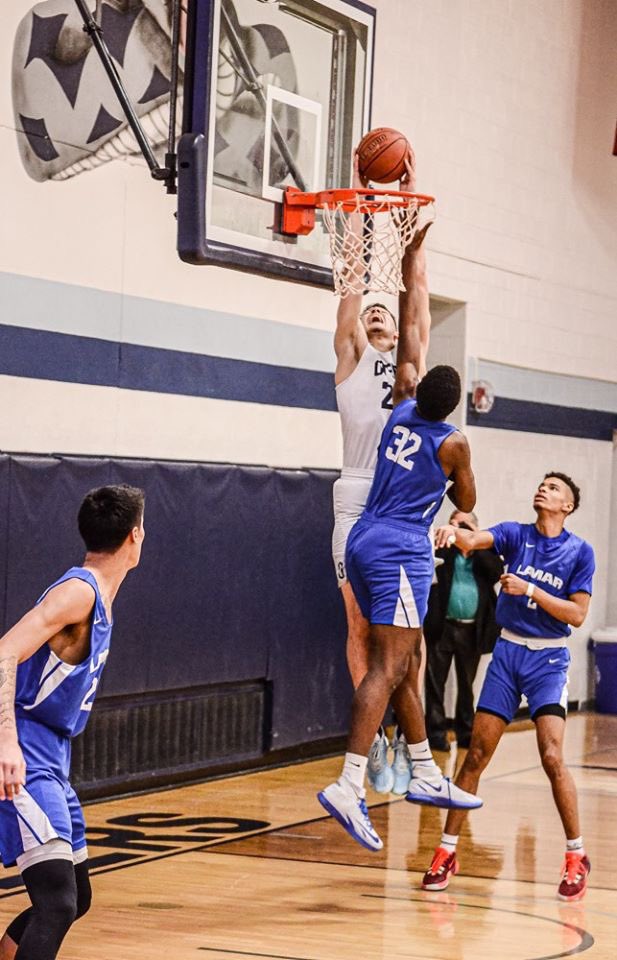 IUPUI is looking for size in their frontcourt and they believe Otero (CO) power forward Jonah Carrasco can bring just that.
The staff got Carrasco on the phone recently and extended an offer.
So far, the relationship is, "good," and he talks to them, "almost everyday."
Radford, Texas-Arlington, Texas Rio, Division II Newman, NSU Saint Martins and Southwest Baptist are also recruiting him as well.
Carrasco started 32-games for Otero and showcased his ability to do a little bit of everything. He was able to showcase his range, as well as his ability to bang in the paint. Coaches have been following him due to that versatility, but they also like his all-around game.
"My character. They love what kind of player I am on-and-off the court," Carrasco explained. "I'm a team player and will give my best everyday. I'm athletic and have a good sense of the game."
Carrasco remains open in his recruitment. He's hoping to get more opportunities to play basketball at both levels, but he's not going to be waiting too long for coaches to call.
"I'm waiting to see if other schools are going to offer," he said. "If not, then I'm going to narrow schools down on April 15th and probably make a decision on the 27th (April)."
He'll be paying attention to a few things, while doing research, before narrowing down.
"I want a program that's going to better me as a player and as a person," he said. "Somewhere it feels like family and wants to win every single day."
Follow us on social: Twitter, Facebook & Instagram (@ScoopmanTV)