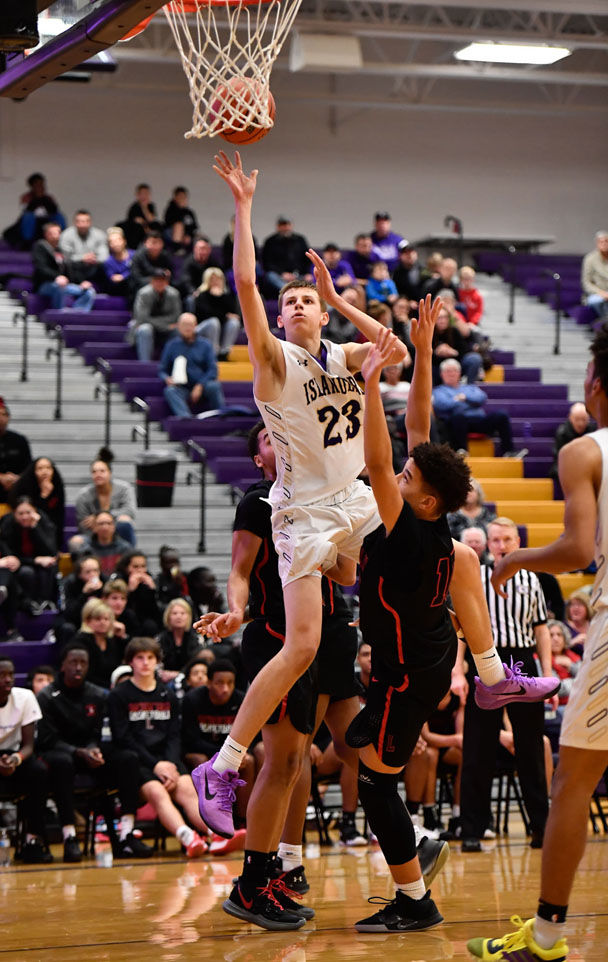 One name that is getting dropped more often in coaching circles is Isaac Traudt.
The 2022 wing from Grand Island Senior High (NE) averaged 16.7 points and 6.2 rebounds and was named Class A All-State honorable mention.
Following his season, coaches kept in contact and it turned into his two Division I scholarship offers.
"It was really cool," he said of adding his first two Division I scholarship offers. "It's been a dream of mine for a long time to get Division I offers and I was really excited."
Drake and Wyoming both offered the sophomore wing, who grew seven inches in the past year, he announced via his Twitter account.
"I've been in contact with Drake a few times before today and I really like the coaches," he said. "And this was my first time being in contact with Wyoming. Coach [Sundance] Wicks was a super cool due, and I really liked him."
Creighton and Idaho keep in contact frequently as well, and he's also heard from Colorado State and Liberty.
A year ago, he stood 6-foot-1 with guard skills. Now, he's 6-foot-8 and one of the more versatile players in his class.
"Well, so far the coaches I've talked to have told me that I fit their style of play really well," he said. "And they've told me they like my skill set and versatility."
Follow us on social: Twitter, Facebook & Instagram (@ScoopmanTV)