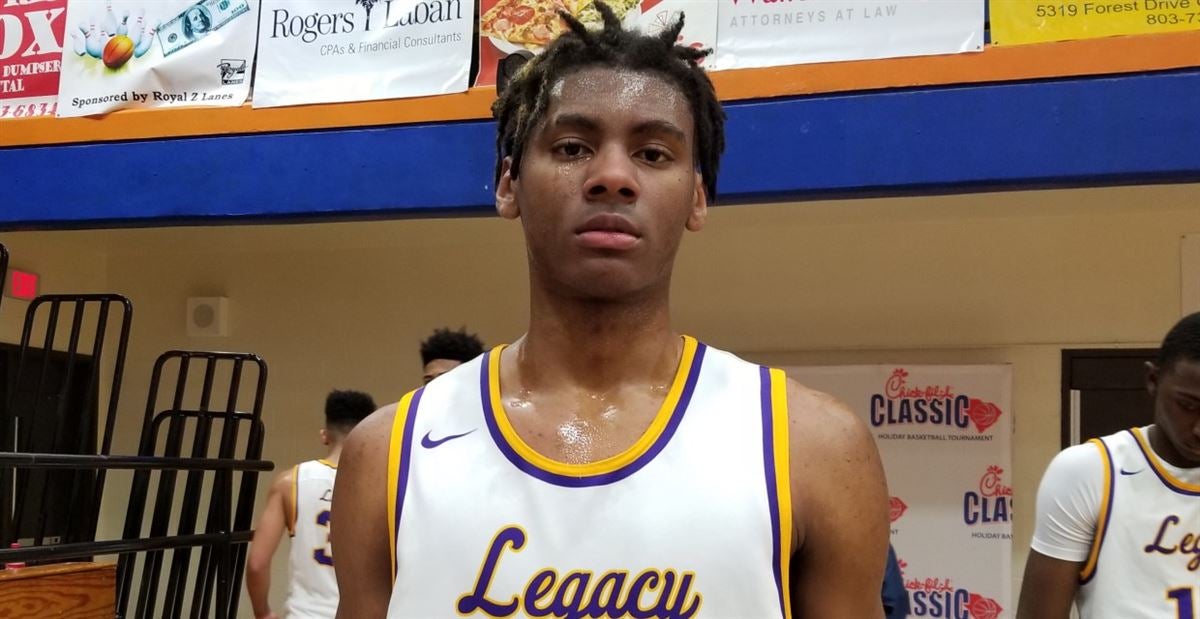 2021 Legacy Charter (SC) wing recently narrowed down his list of schools to eight.
Xavier, DePaul, Georgetown, VCU, Maryland, Virginia Tech, Clemson and George Washington were the eight considered before St. John's reached out an extended an offer.
He's since added them to his list of programs he is considering moving forward and he breaks them down with ScoopmanTV.
Clemson: Clemson actually has a coach from Quinnipiac [Anthony Goins] and was recruiting my brother Josh Cornish. I went with my brother to an unofficial visit and that's when I first met him in eighth or seventh grade. And now, since I moved to South Carolina he got in touch with me more and was able to come to my practices and games and liked what he saw, and stays in touch with my family often."
DePaul: "DePaul seen me play at the Team Durant camp and Chick Fil A Classic and loved what they saw and wants me to meet the whole coaching staff as soon as I can get on campus."
George Washington: George Washington was one of my first offers that took me serious and recruited me heavy. I took an unofficial visit and loved it, loved the city around me and everything about it was great."
Georgetown: "They were recruiting me back in ninth grade but not too heavy. Then they seen me this year and they offered and stayed in touch. They want to come on a visit soon."
Maryland: "Maryland been on me pretty heavy after a big game in Delaware, and since that's the home town they invited me to a lot of games over time. I just love the coaching staff, and the atmosphere of their gyms."
St. John's: "My relationship is good with the staff. They seen me play against two of their commits from the 2020 class and actually just hit me up a couple days ago, and I been talking to them a lot since then."
VCU: VCU also been recruiting me for a little while now and they offered me months ago. They told me, 'we not the type of school to just blow your phone up all the time, we are going to recruit you hard without being annoying,' and I respect that, and liked it. So everytime they talk to me they mean what they say."
Virginia Tech: "Virginia Tech was recruiting me back when I was at Dulaney (MD) and they said they love my game, but when I transffered to Legacy they seen me play a better schedule and that's really what they wanted to see from me. See if I could do good on that level and they liked what they saw."
Xavier: "I love them. After the first time they came and seen me they stayed in contact a lot ever since, and they treat me like family."
Due to the corona virus, Cornish isn't able to make the early decision he planned on making.
"I have no clue due to the virus," Cornish explained. "I was planning on [committing] before my season around August."
His plan is to wait out the virus so that he can get on college campuses for visits. Then he will likely start thinking about making a commitment again.
Follow us on social: Twitter, Facebook & Instagram (@ScoopmanTV)