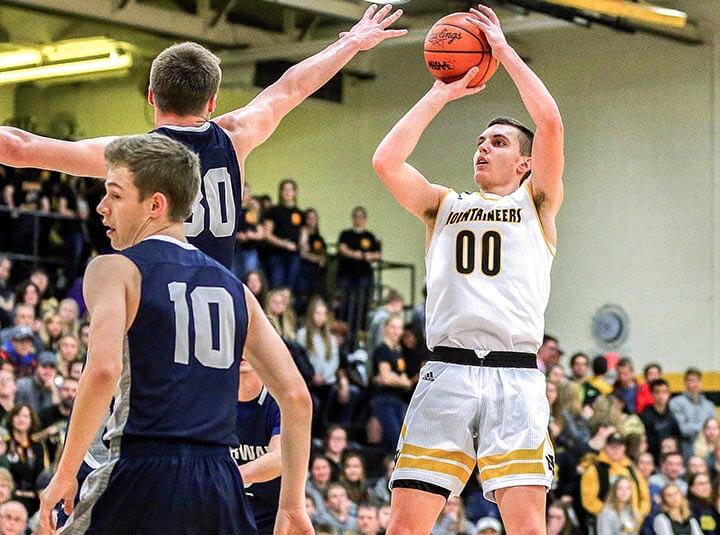 2021 Iron Mountain (MI) shooting guard Foster Wonders recently added an offer from UNC-Wilmington.
The 6-foot-5 guard announced the scholarship via his Twitter account.
"I like that this staff has already had a lot of success there and wants to continue to build on that and already have gotten some big pieces to do that," Wonders said. "My relationship with the staff is really good and I've only been in contact with them for about two weeks due to coach [Takayo] Siddle getting the job last month."
UNC-Wilmington joins a long list of programs that have offered Wonders a scholarship including Central Michigan, Western Michigan, Oakland, Miami (OH), Toledo, UW-Green Bay, UW-Milwaukee, Southern Illinois, South Dakota State and Wright State. Dayton, Loyola-Chicago, Davidson, Lehigh, Princeton, Niagara, Penn, Belmont and Appalachian State have all show interest.
Wonders is coming off a junior season that capped with him being named to the Michigan Associated Press All-State first team in Division 3, after averaging 27.4 points, 7.8 rebounds, 2.4 assist and 2.0 steals per game.
Coaches have praised his shooting and basketball IQ, but he's also hoping there's a summer so he can prove that he's much more than a smart shooter.
"I want to show my improved athleticism," Wonders explained. "And my ability to create my own shot and for others."
Follow us on social: Twitter, Facebook & Instagram (@ScoopmanTV)