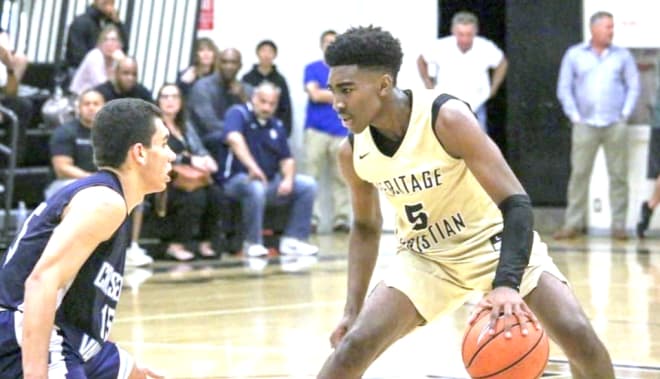 Heritage Christian (CA) wing Justin Rochelin is in the process of setting up virtual visits.
While he's not sure when the visit will occur, he is sure on certain schools that he would like to hear from.
Yale, San Diego State, Washington State, Texas, Princeton and a few others are being decided on.
In all, Penn, Cornell, Cal, TCU, Oklahoma, Florida, Oregon State, Pepperdine, UC-Santa Barbara, Montana, LMU, Tulsa and Houston are recruiting Rochelin, along with aforementioned programs.
They all like his versatility the he shows on both ends of the floor and believes he can be a good fit within their program.
"[Coaches] like that I'm a two-way player and that I make shots," he said. "Also, that I'm a big guard that rebounds and passes really well. A swiss army knife."
Rochelin is still open in his recruitment and doesn't have any intentions on signing but is gather information on schools to find the best fit.
"I'm looking for a place where I can develop," he said. "Have good relationships with the coaches and players, good academic school and a place I can call home."
Follow us on social: Twitter, Facebook & Instagram (@ScoopmanTV)