Since the high school season abruptly ended, nobody has been more determined to improve their game than Hartfield Academy (MS) forward Jonathan Lucas.
This past week, Lucas has spent the majority of his days in the gym with his trainer improving the skill set that got him on Division I coaches radar.
"I've been trying to stay in the gym as much as possible trying to improve as much as I can to get ready for, if there's ever going to be an AAU season, getting ready for that," Lucas said. "I'm hoping that happens so I can get more colleges looking at me."
"I've been hearing consistently from the same couple schools that I've been hearing from and a few new ones have started to reach out so hopefully some of them can see me play this summer."
Without the opportunity to play basketball with his AAU program, for now, Lucas has spent the last couple of weeks working on things that will help him transition easier into the college level. His body has been one focus and he's working hard on improving that.
"We're working on the strength and agility aspect," Lucas said. "Getting stronger, getting quicker and just continuing to improve my skills and get those even further developed, and then start working on college range three pointers so that will translate to the next level easily."
Lucas' AAU coach likens him to a point forward-not necessarily a guard or forward, but someone who can play any position on the floor and create offensive mismatches.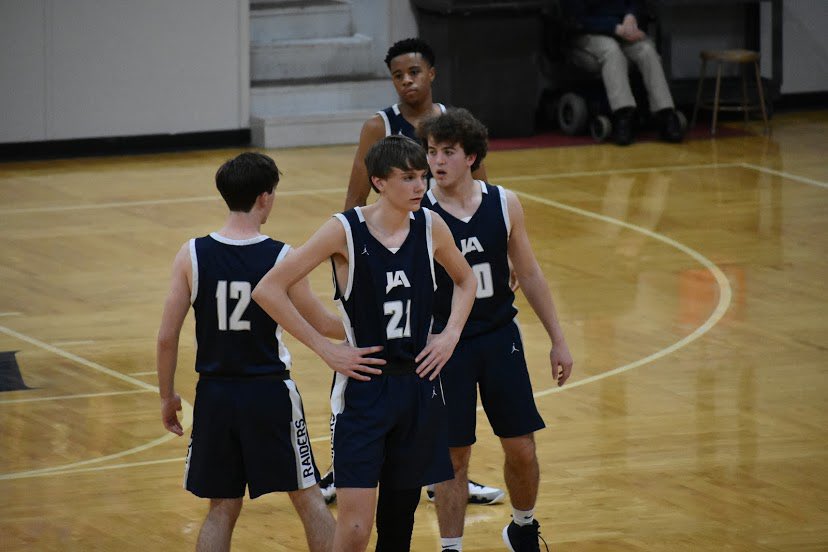 College coaches at all levels have began to agree with that assessment.
"They really like how I can grab a ball off the rim on one end of the court and take three dribbles and already be dunking on the other end," Lucas explained. "They say I'm very versatile because I can play inside and I can play out so I've been named a position-less player."
Lucas' hard work has started to pay off for him in the past couple of weeks despite the restrictions of Covid-19. He got a big vote of confidence in the form of a basketball scholarship from head coach Jared Grasso from Division I Bryant in late April. And even without being able to showcase his improvement to new coaches in a game scenario, more programs have continued to reach out.
Since his offer from Bryant, Columbia, Rice, Howard and Liberty have all shown interest.
He's had a virtual visit with Central Arkansas, and is also hearing from Lipscomb, VMI, McNeese State, Southeastern Louisiana, Covenant College, Bowdoin College, Grinnell College and the University of Dallas.
Right now, Lucas is still open in the process and giving every coach a fair chance to recruit him. He's hearing from college coaches all across each level and when it's time to make a decision, he won't be prioritizing the Division. It will come down to one simple thing for him.
"I don't really care what level I play at. I just want to go to a school I can contribute at and have a good four years there," Lucas explained. "Whether it's DIII, DII or DI. I just want to play the game that I love."
Follow us on social: Twitter, Facebook & Instagram (@ScoopmanTV)