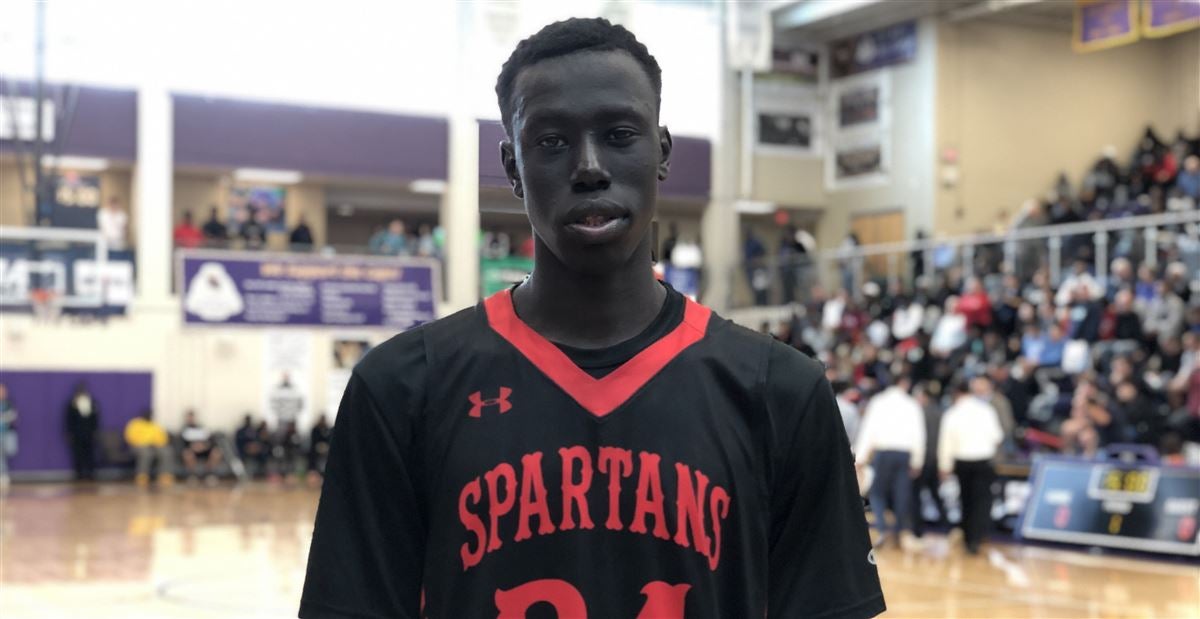 Burlington (NC) 6-foot-10 forward Kuluel Mading has come a long way in just a year.
Last time we checked in with Mading, he had four offers and bunch of schools following his progress. Since then, he's added offers from mid and high majors, and has even more programs following his progress.
VCU, the most recent program to reach out and offer the versatile forward, has remained in constant contact with Mading, and are among the many schools following him.
"We've had a great relationship since they started recruiting me," Mading explained. "We talk about things off the court as much as we talk about on the court things. Just trying to build a relationship that can translate on and off the court."
In all, Clemson, Providence, Hampton, UNC-Greensboro, UNC-Wilmington, Elon, Radford, Western Carolina & VCU have offered. UConn, Oklahoma State, Iowa, Indiana, Virginia Tech, Cincinnati and Syracuse have shown interest.
Mading is a long, versatile forward that can make plays off the dribble on the wing. He has high major potential due to his size and guard like intangibles at 6-foot-10. He can pop out and hit the shot, attack the basket and score around the rim using his length.
It's no surprise that coaches are all over him, and once he gets back in front of coaches, I anticipate that he will be one of the higher rising prospects in the class of 2021.
Follow us on social: Twitter, Facebook & Instagram (@ScoopmanTV)