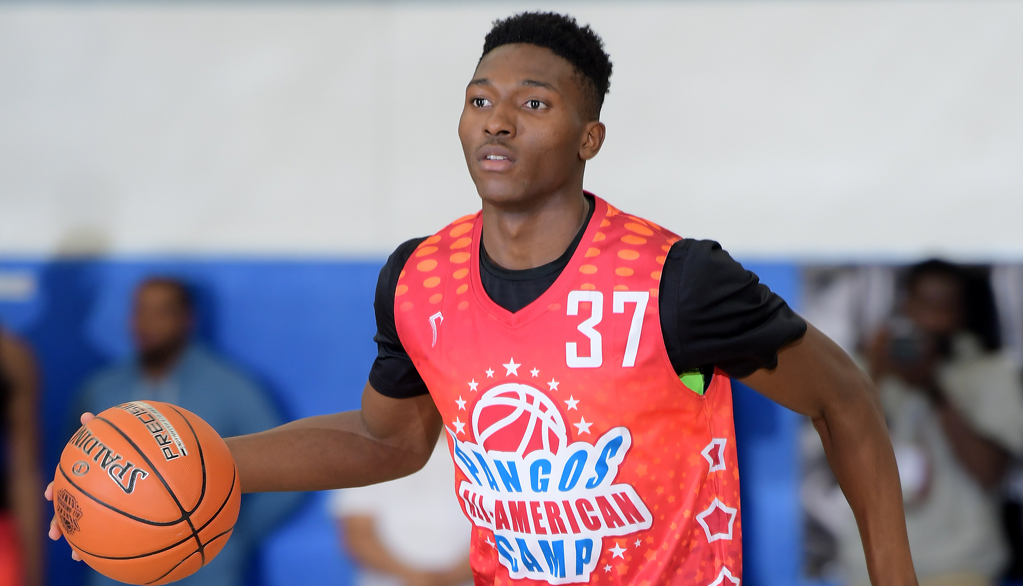 In the month of May, four new programs got involved with consensus five-star guard Aminu Mohammed of Greenwood (MO) resulting in four more scholarship offers.
Georgia, Wake Forest, Pittsburgh and Georgetown have all offered Mohammed in the month of May, his guardian Shawn Harmon confirmed, adding to an already long offer list that includes programs such as Indiana, Maryland, Kansas State, Iowa, Louisville, Seton Hall and Florida, among others.
"Georgia and Wake Forest are probably pushing the hardest out of the new programs," his guardian said. "Georgetown and Pittsburgh are about on the same level in terms of effort shown."
Mohammed has recently fielded calls from Louisville, Pittsburgh, Maryland, Indiana, Georgia, Georgetown and will get on this week with Wake Forest.
All of the calls have been, "great," his guardian said, with each program giving a unique perspective on how they plan on using him in the future if he decides to commit.
"Georgia, Indiana and Georgetown have been more specific about how he would be utilized in their system," his guardian explained. "All three have been very detailed about what they would do to use his attributes and how they can make him even more effective as a player."
"Louisville has done some of that as well but have not been as detailed as the other three."
Mohammed has risen to the top of a lot of coaches recruiting boards because of his potential as a player. Most see him as a high level playmaker on both ends and have been outspoken about their respect for his game on both ends.
| Aminu Mohammed | 2019-20 EYBL Stats |
| --- | --- |
| PPG | 16.5 |
| RPG | 7.8 |
| FG % | 51% |
| Double-Doubles | 7 |
| 20-pt games | 7 |
"Most coaches are saying they like what he can do as a player scoring," his guardian said. "Potential high level defender, and ability to play multiple positions, as well as, defend multiple positions."
Equally important to finding the correct fit, is finding a good academic institution. Mohammed has the talent to play in the NBA in the future, but his academic coursework is something he wants to lean on as well. He will be weighing both on and off the court fit when it's time to make a decision.
"Academics are huge because the school he is at now has very high academic standards," he said. "And we would like that to continue at the next level."
But don't expect a decision any time soon. Mohammed is still sorting through the programs and listening to everyone's offer before he does any deciding.
"We're not in a hurry at all to make a decision," his guardian explained. "We believe the right school will be there in the end, so there is no time table. We'll get to know the coaches and their staff's and we'll enjoy the process of doing that."
Follow us on social: Twitter, Facebook & Instagram (@ScoopmanTV)