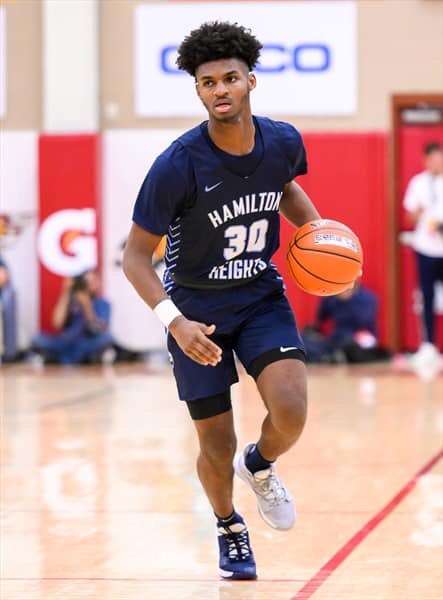 Meet 2022 Hamilton Heights (TN) guard Reggie Bass.
He's a three-star rated prospect ranked No. 132 in his class by Rivals, and has early offers from Florida and Texas Tech.
Iowa State, Michigan, Illinois, Indiana, Michigan State, Clemson and Toledo are the newest programs to reach out, while Oregon, Purdue, Providence, Georgia, Memphis, Murray State and North Carolina have all been recruiting him as well.
Bass is a scoring threat that can not only effect the game with his skill set but IQ. He can play both guard spots in the backcourt, and coaches have gotten involved because of that versatility.
"[Coaches like] my passing ability," he said. "My vision and getting to the basket."
At this point, Bass is working on plenty aspects of his game but he's really fine tuning his offensive skills. He said that he was working on his shooting and scoring ability, and will be ready for the next opportunity to play in front of coaches.
Follow us on social: Twitter, Facebook & Instagram (@ScoopmanTV)