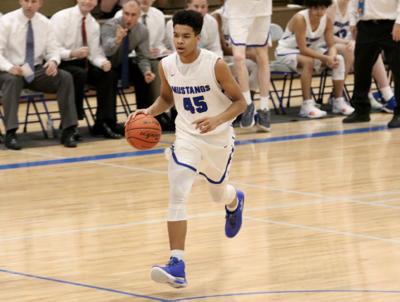 2022 Millard North (NE) wing Jasen Green has started to see his recruitment pick up ahead of the contact period.
Missouri, Marquette and Purdue are the latest programs to reach out, while Stanford, Wake Forest and Nebraska are also recruiting him.
"[Coaches] mostly talk about my all around abilities," Green said. "And how I am a consistent player through all my games they've watched."
Right now, Green is working on my facets of his game but the focus is on, "my quickness and also my three point shot," he said.
Follow us on social: Twitter, Facebook & Instagram (@ScoopmanTV)