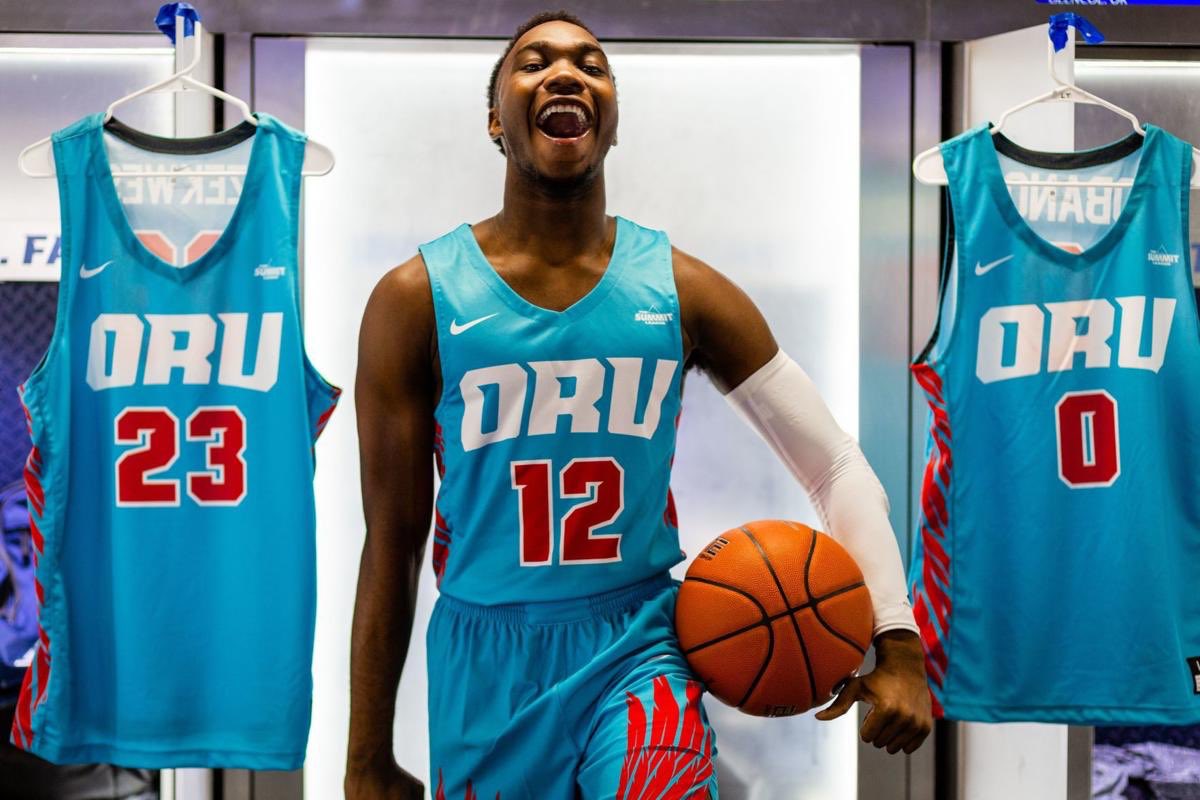 Expect 2022 Central (OK) combo guard Caylen Goff-Brown to field a lot of calls next week when coaches can finally reach out to incoming juniors.
He recently added an offer from Oral Roberts, and has heard from SMU, Missouri, Georgia Southern and UC San Diego.
There's a lot to like about Goff-Brown. He's got a lot of early intrigue, and coaches have told him exactly that.
"Coaches like his shooting, height and age (15)," his father BJ Brown said. "He's able to play multiple positions on offense and defense, IQ (4.0 GPA 2 years straight), and still has room to grow."
That growing has been happening over the course of the summer with the shutdown. He's been working with his coaches and his father on his game, improving his overall skill set so that he's prepared when the opportunity arises for him to play in front of college coaches.
"Strength and conditioning and all around game improvements," his father explained. "Difficult shot making, counter moves and defending."
Follow us on social: Twitter, Facebook & Instagram (@ScoopmanTV)