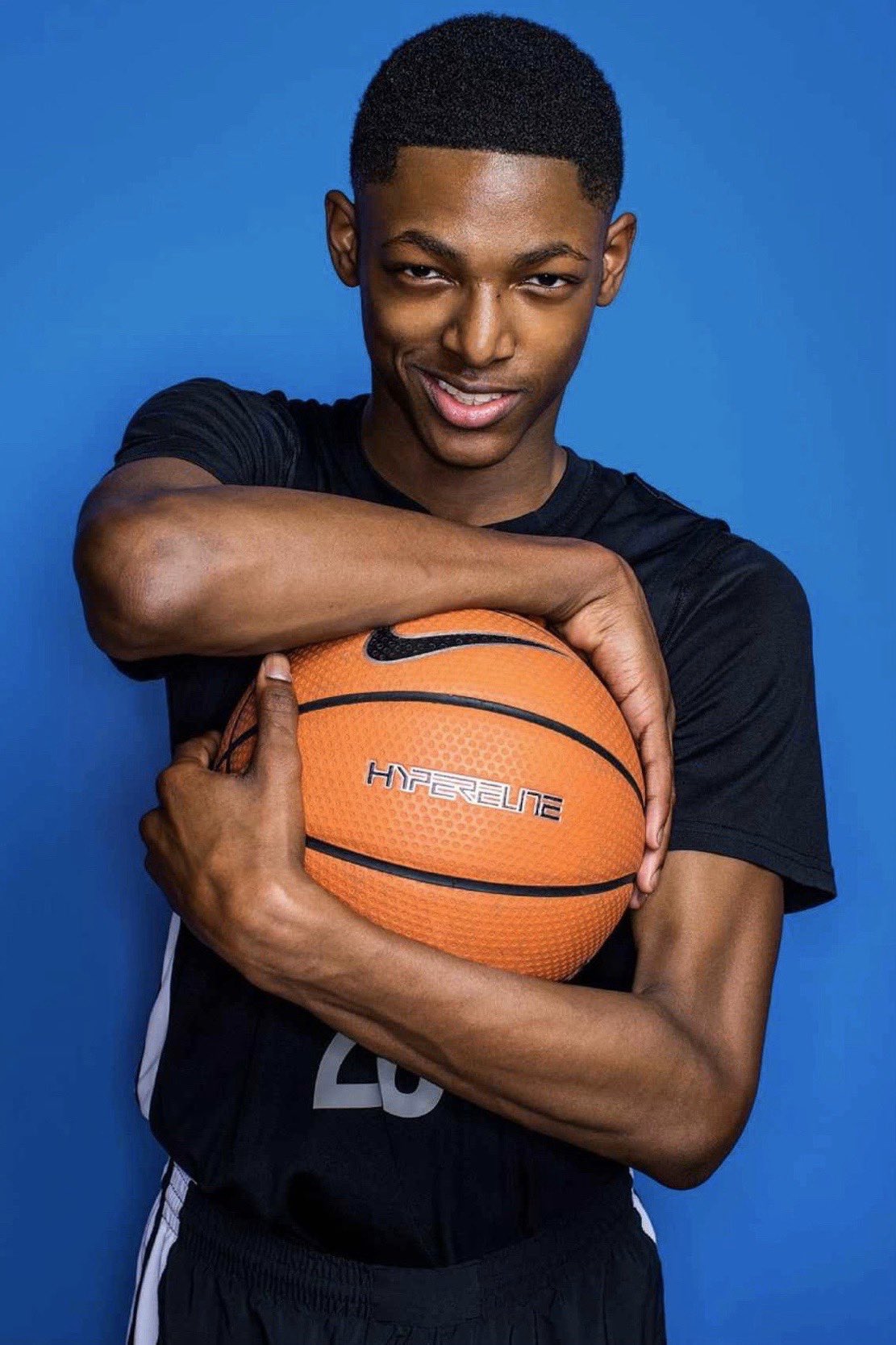 Episcopal (VA) guard Lou Hutchinson recently announced that he was transferring to IMG Academy (FL) to play for the national team.
His stock will likely move upward the next two years, as it has started to trend upward already.
Once coaches were able to speak to 2022 recruits, George Washington, George Mason, Charlotte and Mount St. Mary's all reached out at the same time.
And since then, even more have started to emerge as serious candidates because a lot of coaches have started to pursue the 6-foot-6 guard hard.
Florida State, Princeton, Holy Cross, James Madison and Air Force, along with the other programs that reached out first, are really starting to recruit him hard.
Creighton, DePaul, Northeastern, Loyola, and Texas A&M have also recently shown interest.
"Coaches like that I am a big guard and a two-way combo that can score on all three levels, and can guard three positions in the college full court," he said. "I received a lot of feedback about my intensity and basketball IQ."
As stated before, his move to IMG Academy could potentially increase his recruitment but it also will help him tighten up his skill set.
He's already working on his game now, in hopes, that once coaches are able to see him play again, it will be on the national level, and his game will show that he belongs.
"I'm always tightening up my handles in traffic," he said. "Making my shot more and more consistent, finishing through more mature contact, improving game time performance by increasing mental toughness and dominance, and adding 12 pounds of muscle during the Covid-19 down period."
Follow us on social: Twitter, Facebook & Instagram (@ScoopmanTV)