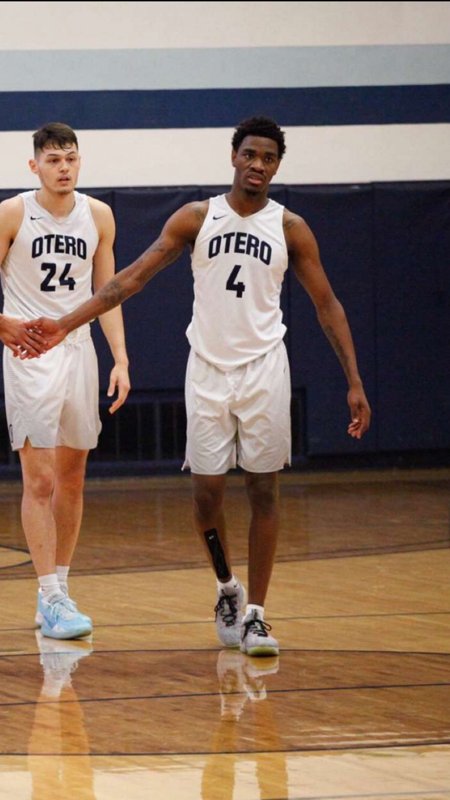 Former Otero JC 2021 forward Romon Douglas-Watkins, now at New Mexico JC, has become one of the best junior college basketball players in the country.
Douglas-Watkins has New Mexico, Illinois-Chicago, Utah State, Texas State, Central Michigan, Texas Tech, Nebraska, Wichita State and Kansas State are involved, with offers coming from Cal State Bakersfield, South Alabama and UTSA.
"Mainly they talk about my height," he said. "I can shoot the three at a high clip and get my shot off when I want."
Last season at Otero, Douglas-Watkins finished the season averaging 16.2 points and 8.6 rebounds, while shooting 51-percent from the field and 42-percent from three. He's looking forward to building on that season and has been working a lot on many aspects of his game to get better through the pandemic.
"Ball handling, getting a little stronger and the triple threat part of my game," Douglas-Watkins explained.
So far in his recruitment, Douglas-Watkins contends that he's open and listening to all schools but South Alabama and UTSA have been programs that have made him feel like a high priority because, "they been recruiting me for a while now."
Follow us on social: Twitter, Facebook & Instagram (@ScoopmanTV)