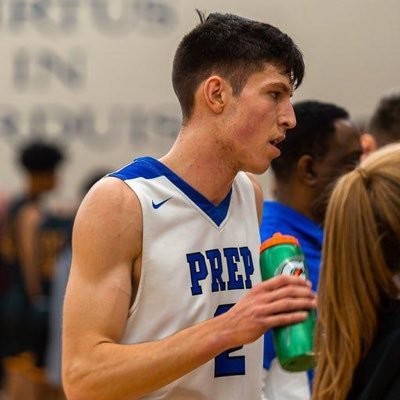 2022 wing Tyler Mrus of Seattle Prep (WA) picked up his first offer from Cal Poly on the day that college coaches were finally allowed to speak to incoming high school juniors.
"They really want me to play there because I fit in their program," Mrus explained. "I am planning on building a strong relationship with them this summer."
He also received calls from UCSB, Portland State and Point Loma at or around midnight.
In all, Cal Poly, UCSB, Pepperdine, Cal Baptist, Portland State, Montana State and Point Loma have all been recruiting Mrus, and they all point towards his energy on the court as to why they're interested.
"What they liked most about my game is my energy and motor," he said. "They also like how I can play and guard a lot of different positions, and that I am very versatile."
Follow us on social: Twitter, Facebook & Instagram (@ScoopmanTV)