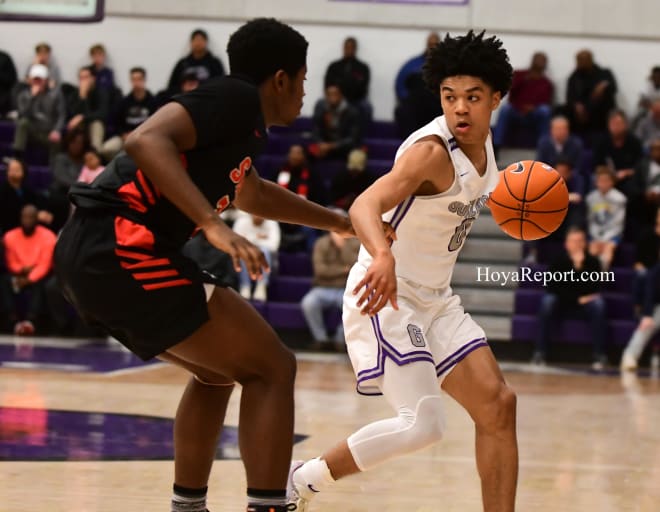 Since coaches have been able to communicate with student-athletes in the class of 2022, many talented players have started to come to the forefront.
Point guard Devin Dinkins of Gonzaga (DC) has been one of them with plenty programs reaching out to show interest and offer. The uptick in his recruitment comes as no surprise for the talented lead guard, who has worked all summer to earn these opportunities.
"I would just say my hard work and being in the gym a lot," Dinkins explained. "Also being consistent every game."
So far, Georgetown, Penn State, DePaul and La Salle have offered with Maryland, Virginia, George Mason, St. John's, Tennessee and Florida State showing interest.
DePaul, who recently offered, jumped right in and is doing everything in their power to make a splash.
"They just said they like my game a lot," he said. "They want to build a relationship with me and my family."
Coaches have picked up their recruitment of the 2022 guard due to his potential, but they are also intrigued by his current skill set. He's a player that has that "it" factor about him, and coaches want in.
"Coaches like my ability to make plays for myself and others," he said. "My ability to shoot and my toughness."
Follow us on social: Twitter, Facebook & Instagram (@ScoopmanTV)