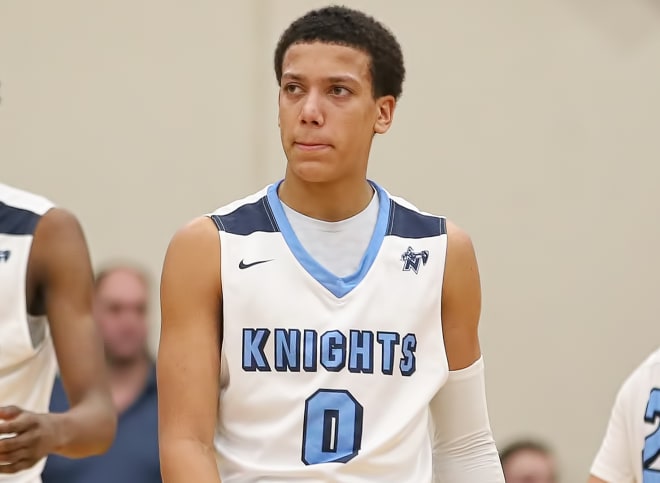 Nicolet (WI) guard Kobe Johnson has plenty high major programs following him and more showing interest.
Kansas State, TCU, USC, Grambling State, Elon, Cal, East Tennessee State, Bradley, Colorado State and Western Illinois have all offered him in 2020, while Hawaii, Georgetown, Minnesota and Marquette are all showing interest.
Milwaukee, DePaul, and Indiana State have also offered as well.
"They like my competiviveness," Johnson explained. "My feel for the game."
Johnson isn't close to a decision and doesn't plan on narrowing anytime soon. He's doing his research on programs and has a good sense of what he'll be looking for in a college program long term.
"A good relationship," he said. "I need a program where my parents feel safe enough to send me off where they can trust the coaching staff to take care of me and make me a better player and person."
The 2021 point guard has ideal size for the position, and has been spending his time working on his game during the pandemic. He said that he's been working on his ball handling and mid range to better prepare himself for the opportunity when coaches are allowed to see prospective student-athletes again.
Follow us on social: Twitter, Facebook & Instagram (@ScoopmanTV)