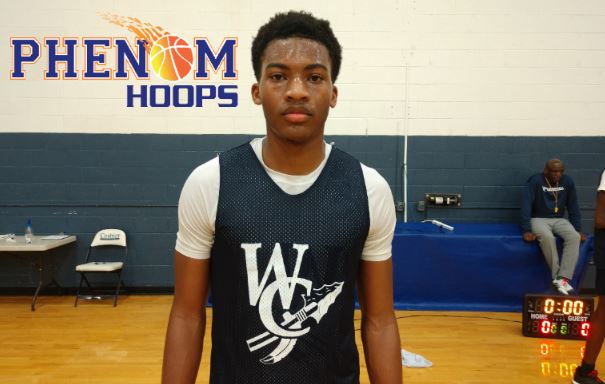 2022 Westminster Catawba Christian (SC) point guard M.J. Collins earned his first offer this week from Presbyterian.
Charlotte, Houston and Appalachian State are also following his progress.
"It felt really good to get the first one out of the way," he said. "The pressure is off now."
Most of the coaches that have gained interest like, "the way I shoot and create for others," he explained.
At 6-foot-4, he has ideal size for a point guard and can be a matchup problem for any defense.
"Offensively, I can create for myself and my teammates," he said. "I can shoot the ball from anywhere on the court, and defensively, I want the other teams best player."
To ensure that this isn't his last scholarship opportunity at the Division I level, Collins has been working hard with an NBA draft prospect and his trainer to further his game.
"I'm in the gym with Nate Hinton, who has just entered the draft, everyday," he said. "My trainer is Jody Patton. So we have been in the weight room and working on my skills on the court."
Follow us on social: Twitter, Facebook & Instagram (@ScoopmanTV)