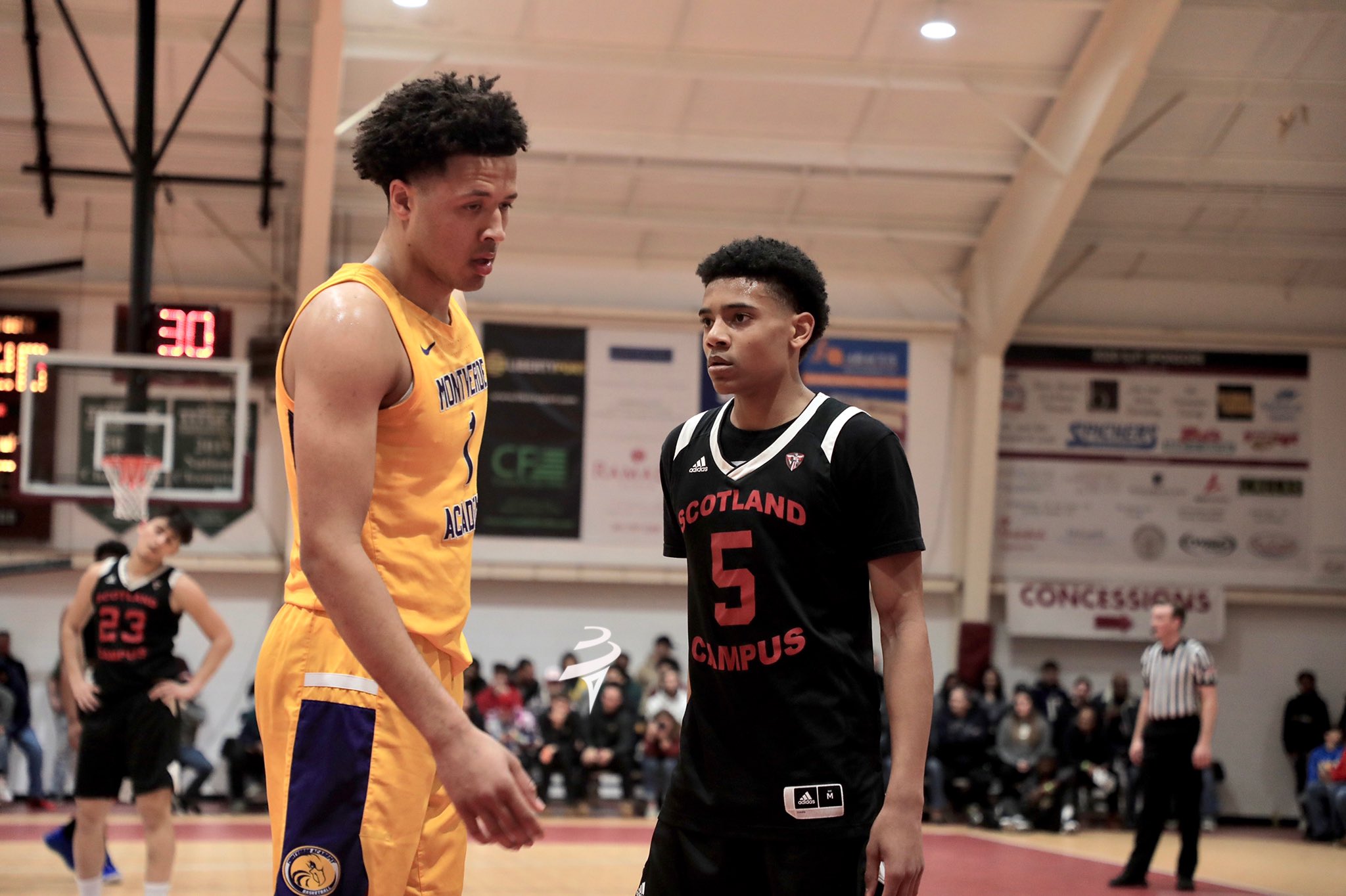 St. James (MD) point guard Solomon Ball just picked up his first offer from HBCU Howard.
"It was truly a blessing," he said. "I wasn't expecting it. I'm just truly happy that the work that I'm putting in is paying off."
Ball is very popular coach among coaches, despite being three years away from graduating high school. UMass-Lowell, Virginia, West Virginia, Virginia Tech, VCU, Holy Cross, Mount St. Mary's and Temple are also showing interest and following his progress.
Most of the coaches that are involved early like his potential as a point guard on both ends of the floor due to his length and quickness.
"Coaches like that I have length. I have a 6-foot-8 wingspan at 6-foot-1," he said. "They also like my ability to shoot, my playmaking, my ability to facilitate and score on all three levels."
His wingspan is definitely a topic for discussion for coaches. VCU's press would be in good hands with Ball in the fold and that's something the coaching staff has told his father. But it's also a special emphasis for him moving forward.
His defense has been a huge priority during the pandemic, and he's been working on his body trying to improve just that.
"Right now, I'm really just working on keeping my body conditioned to where I still have the same energy on defense as offense," Ball explained. "Sometimes it's hard to keep them at the same levels for me, so I'm just trying to stay in shape."
Follow us on social: Twitter, Facebook & Instagram (@ScoopmanTV)