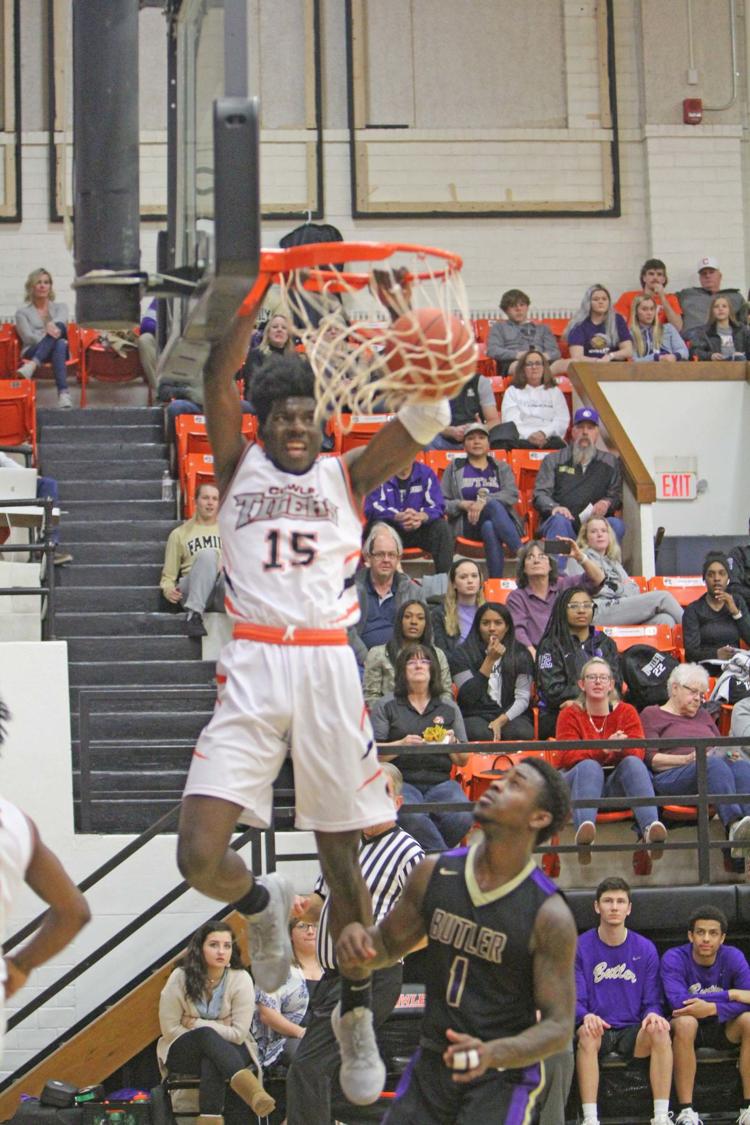 2021 junior college forward Dalen Ridgnal spent his freshman season at Cowley College (KS) doing something that hasn't been done in over seven decades.
During his freshman year, Ridgnal averaged 16.4 points and 10.6 rebounds on 48-percent shooting from the field, and 34-percent shooting from deep. He also recorded 20 double-doubles.
He led the KJCCC in offensive, defensive and total rebounds as a freshman, while also finishing top ten in points, blocks and steals.
He helped led Cowley College to their first Jayhawk Conference Eastern Division title in a decade, and their first berth in the NJCAA Division I National Tournament since 1956-57.
After the season, Ridgnal became the first freshman in Cowley history since the 1955-56 season to win All-American honors cementing his legacy at the program. He was also named the Jayhawk East Freshman of the Year and named to the First Team All-Region VI and received an All-Conference selection.
"I couldn't have been an All-American without my teammates and I didn't expect to get All-American this first year, honestly," he said. "I was shocked when I saw my name on the list."
But coaches at the college level were not. Since then, Ridgnal has picked up three Division I scholarship offers. Eastern Michigan was the first program to offer, then Southern and more recently Nicholls State reached out to offer as well.
Murray State, Texas State and Florida International are also checking in on Cowley's dynamic 6-foot-7 freshman forward that has proven he can be put anywhere on the floor and be successful.
"[Coaches] like how I shoot the ball well and like how I can guard positions one through five," he explained. "and my ability to rebound."
Eastern Michigan has really been consistent with him in terms of recruiting and recently completed a Zoom call with the 2021 prospect. Florida International also called last week, and I anticipate that more will get involved soon as he continues to expand his game.
Right now, he said that he's working on his, "handles, improving my weight and getting stronger," which should help him achieve some of the lofty goals he set out for himself this upcoming season.
"This year, I'm trying to be better on the court and off the court," he said. "By becoming an Academic All-American and a First Team All-American."
Follow us on social: Twitter, Facebook & Instagram (@ScoopmanTV)