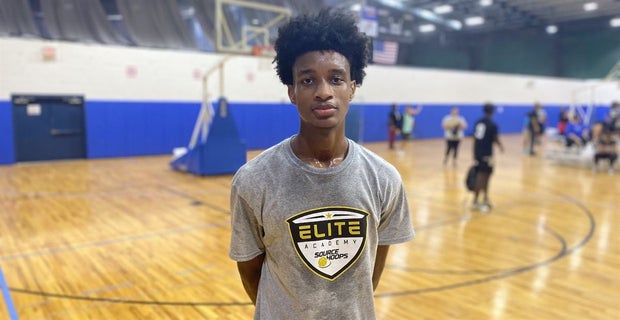 2023 Crossroad Academy (FL) combo guard Kris Parker just picked up an offer from home-state school Florida, the first of many high major offers that should come his way.
Parker is one of the top talents in the state and Florida is smart to get in early with the offer and try to build that relationship with the 6-foot-6 guard that can play both backcourt positions.
"The relationship is pretty good," he said. "They saw me play recently at a camp and contacted a couple of my coaches and made everything pretty comfortable and genuine."
Detroit, Louisiana-Monroe and Samford have also offered him a scholarship with interest coming from Miami, Iowa State, Belmont, Western Michigan, Appalachian State, Tulsa, Stetson, Florida State, Florida A&M and Central Florida, among others.
At his size, with his skill, there is a lot to like including his ability to play on both sides of the floor.
"Coaches they like that I'm a two-way player and I have good length and size," Parker said. "And also that I can score at all levels."
Parker is only going to get better and has the right people around him helping him do just that. He's really developed his game nicely so far in the process, but building on that has been a key focus of his moving forward.
"I'm always working to improve my game all around," he said. "But most importantly, I'm working to get stronger and constantly finish around the basket through contact with both hands."
Follow us on social: Twitter, Facebook & Instagram (@ScoopmanTV)