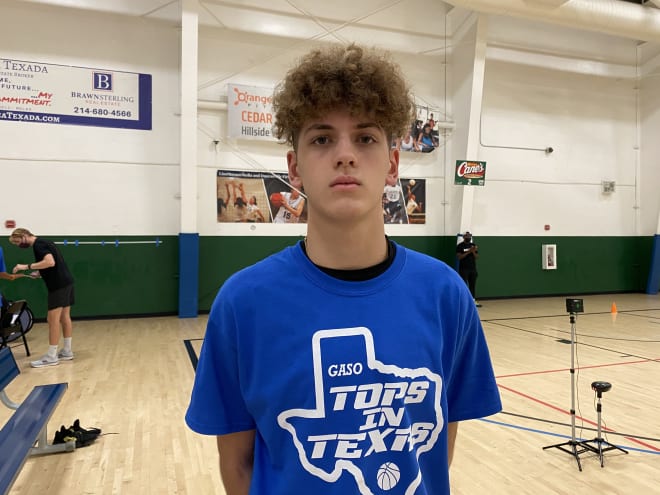 Stanford recently got a commitment from ESPN five-star forward Harrison Ingram, who is ranked No. 16 in the class of 2021, and they are also trying to get his AAU teammate Finley Bizjack to join him in California.
Stanford recently reached out to Bizjack to offer him scholarship after doing their due diligence and following his progress for a while.
"They have watched quite a few of my games online this summer, spoken with my school and AAU coaches, and then requested my transcripts from my school counselor to ensure I met their academic requirements," Bizjack explained. "They did their homework and let me know that they don't make offers lightly."
Head coach Jerod Haase and associate head coach Adam Cohen have spearheaded the recruitment of Bizjack so far and the 2023 student-athlete will be taking a hard look at the program moving forward due to his improving relationship with the staff along with his connection to Ingram.
"Obviously a degree from Stanford would be life-changing, but the staff is what I like the most so far" he said. "They like my game/style of play and I know I would fit in there really well. Also, one of my AAU teammates, Harrison Ingram, has committed to Stanford, so playing with him in a few years would be really dope."
Ingram has already made his pitch to Bizjack via Twitter and it looks like a real possibility that the two could team up again in the Pac-12.
But Stanford will have it's share of competition moving forward. DePaul, UT-Arlington and TCU have also offered him a scholarship, while Oakland, Sam Houston State, Texas Tech, Liberty, Belmont and George Washington are also paying attention to his progress moving forward.
Many of the coaches that have already seen his game and his progression so far have been impressed. Bizjack is a player that describes himself as "lethal" on the basketball court because he's able to do many things with the ball in his hand.
"I am told often that my basketball IQ is really high, that I can lead a team in scoring, but always make the right basketball play, which means setting up my teammates for success also," he said. "I love the game! I've been training like a pro since 2nd grade. I'm a gym rat, very coachable and a good teammate."
The rising sophomore is one of the best young prospects in the Texas area in the class of 2023. He has created some separation from his peers early and is working harder to push that gap further.
"My main focus lately has been shooting off the dribble," he said. "I've also been focusing on defense. This summer my main goal was to improve my defensive game."
It will be a while before Bizjack actually decides on his college future, but he did detail exactly what he was looking for in a college program moving forward.
"I want to go into a program where I believe the coaches can have confidence in a freshman to play," he said. "As long as he deserves to be on the court."
Follow us on social: Twitter, Facebook & Instagram (@ScoopmanTV)