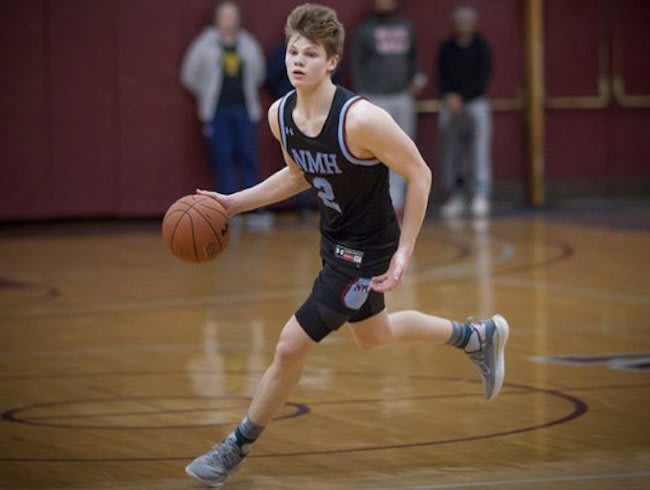 Northfield Mount Hermon (MA) is a very well known hotspot for Division I talent and one of their latest prospects is 2022 point guard Rowan Brumbaugh.
Brumbaugh, a 6-foot-3 lead guard, has received offers from Virginia Tech, Elon and George Washington in the last two months. George Washington, the most recent program to offer, has been on Brumbaugh very hard and is developing a great relationship with student-athlete.
"George Washington is recruiting me very hard," he explained. "I love the staff there and they have been amazing so far in the process."
Southern Utah, Boston, Georgetown, Brown, Richmond, Bryant and Fairfield have also offered and have said that they like what he can bring to a team at the Division I level.
"Coaches like my mental toughness," he said. "My leadership and passing ability."
Wisconsin, Virginia, Georgia Tech, Davidson and Tulane have also been on Brumbaugh hard throughout the process along with Florida, who recently reached out.
It's becoming clear that Brumbaugh is one of the more sought out players in the 2022 class at the point guard position. He continues to stay focused on improving his game, which should help his recruitment and his team moving forward.
"My strength and athleticism," he said of what he's looking to improve on. "Also getting my release point on my jump shot higher."
Follow us on social: Twitter, Facebook & Instagram (@ScoopmanTV)