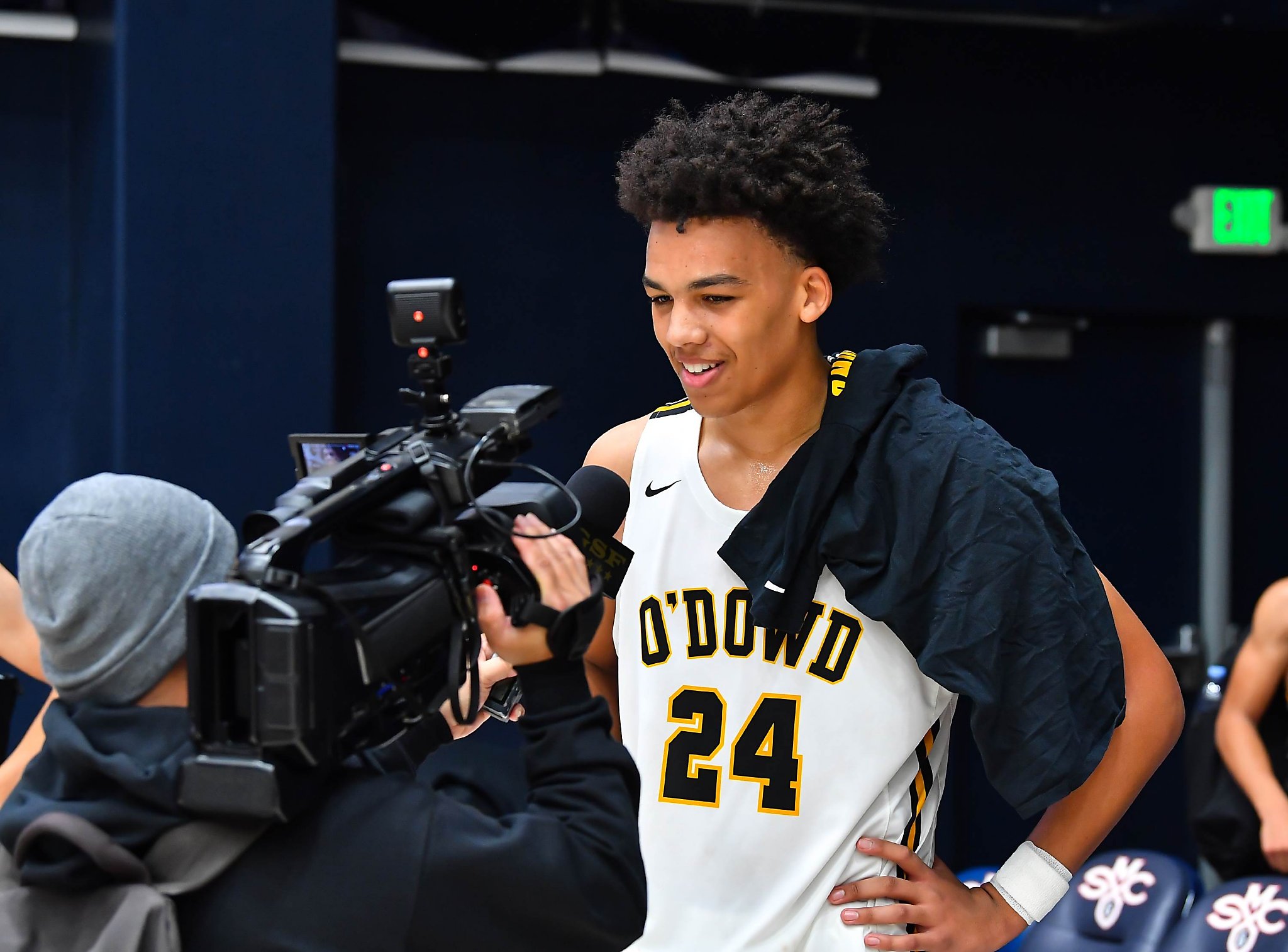 2023 ESPN 60 center Jalen Lewis will not be attending college in the future. Instead, he will be taking his talents to the Overtime League after inking a one-million dollar multiyear deal, according to the Athletic's Shams Charania.
Lewis, a consensus five-star prospect on both Rivals and 247Sports, as well, had scholarship offers from the likes of Kentucky, UCLA, Texas Tech, Arizona State, Washington State, Stanford, Michigan, Arkansas, Georgetown, USC, Kansas, UC-Davis and Califonia.
The Overtime League has attracted a lot of top talent as of late. Matt and Ryan Bewley were the first to sign to the OTE, and both of the brothers are considered five-star talent. Amen and Ausar Thompson also recently signed, and the OTE now has a great nucleus to get their start up league off the ground.
Follow us on social: Twitter, Facebook & Instagram (@ScoopmanTV)