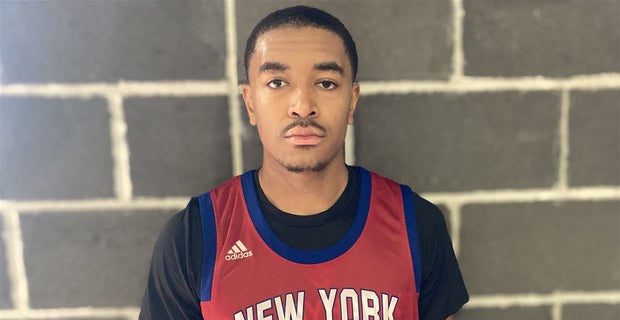 2022 Roselle Catholic (NJ) shooting guard Jamarques Lawrence has had a really good summer with the NY Jayhawks and coaches are really paying attention.
He has recently picked up offers in July from Weber State, UMass, Hofstra, Virginia Tech, Quinnipiac, Wichita State, Fordham, UMBC, St. Bonaventure, Cal and Merrimack.
"I love seeing all my hard work paying off," he said. "I knew if I stay focused and be patient my time would come."
He also holds offers from Manhattan, Jacksonville, St. Peter's and Fairfield. More programs are coming, and they all seem to like a lot about his game.
"They all said they love the way I score the ball on all three levels and playmaking," Lawrence said. "Also, they like how I stay poised."
Going forward, Lawrence said that he's looking forward to working on his game on both ends of the floor to hopefully attract more coaches in the future.
"I can tighten up my ball handling," he said. "And my perimeter defense a little bit."
Follow us on social: Twitter, Facebook & Instagram (@ScoopmanTV)