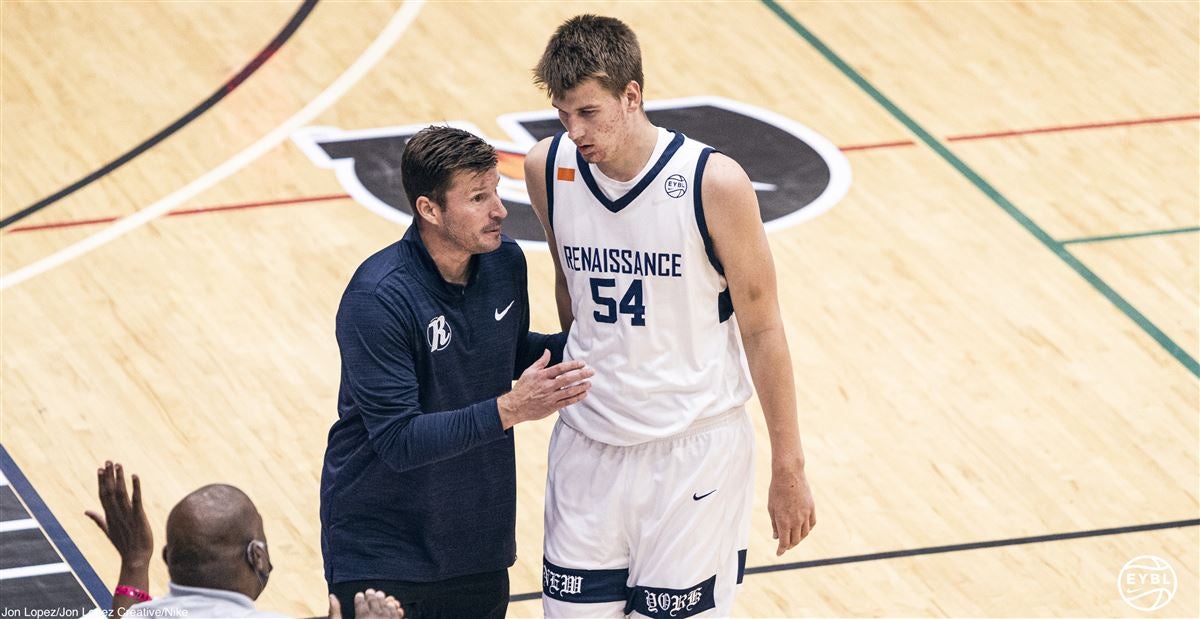 NEPSACAA Champion Matthew Filipowski of Wilbraham & Monson (MA) played his AAU ball with the Renaissance (NY) this summer on the circuit and showcased his improvement in front of coaches at the Peach Jam.
He was able to showcase his all-around ability, which helped him land a recent offer from San Diego.
"It's growing," he said of his relationship with the staff. "I just talked to coach [Martin] Bahar and he was informing me that the head coach would call me soon, which he did [June 27th] and that's who offered me."
The 6-foot-10 big has colleges from all over the country recruiting him from low-to-high majors. His Verbal Commits profile reports offers from San Diego, East Carolina, Lehigh, Bucknell, Iona, Albany, Brown, Cal Poly, Illinois, Siena, Pittsburgh, Bryant, Marist and Stony Brook.
At the Peach Jam, he was able to showcase his scoring, his ability to attack the glass, defend and his passing ability. As a result, more programs are coming at him and they've said some similar things about his game.
"Coaches like how hard I work," Filipowski said. "It's not easy being a big playing in the paint. So just going in there and playing hard everyday, I have a high IQ and great passing ability are some of the common ones they've said."
And his game is still expanding. He working on tightening up his skills on both ends of the floor and that should help him moving forward.
"I'm just getting faster and stronger so I can play longer stretches at a time," he explained. "Just keep playing hard and moving my game out to the perimeter mainly."
With the potential for more programs to get involved in the future, Filipowski plans to keep his recruitment open to give each coach a fair chance to recruit him moving forward.
"There's a lot still going on and a lot more schools might be popping in soon, some already have," he said. "So right now, I'm still very open."
Follow us on social: Twitter, Facebook & Instagram (@ScoopmanTV)