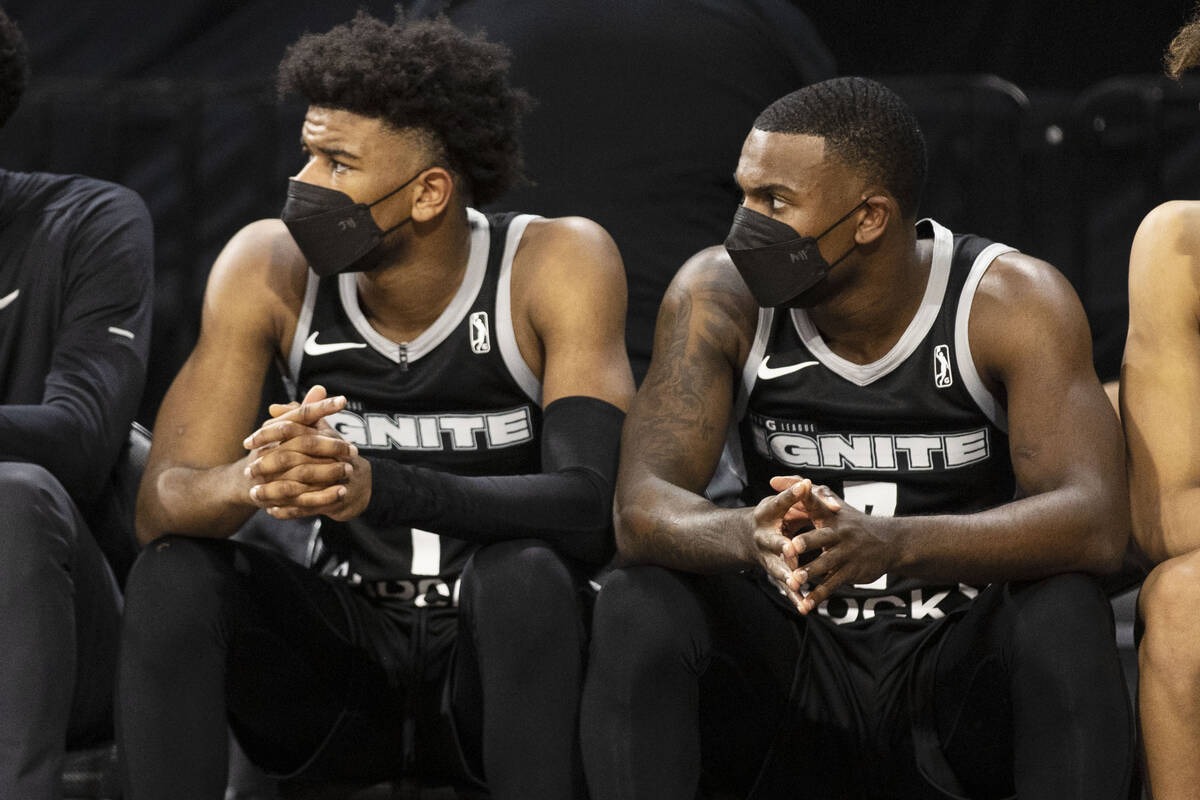 According to a release by the NBA, the 2022 Clorox Rising Stars game will feature an updated, mini-tournament format this year at All-Star weekend in Cleveland.
There will be a pool of 28 players comprised of 12 NBA rookies, 12 NBA sophomores and four G League Ignite players that will be broken down into four teams, with the G League players being selected by G League head coaches.
Also, G League Ignite players will have the opportunity to be featured in the Clorox Clutch Challenge, a timed shooting competition that will take place between games 2 and 3 of the Clorox Rising Stars game. A total of eight NBA and NBA G League Ignite players will be divided into four teams of two and compete to make shots from five locations on court tied to iconic shots made in the NBA playoffs, the release said.
For information on the complete format, read the full release here.
Why this matters?
The G League Ignite is a team that gives young prep players the opportunity to jump from high school to the NBA's minor league ranks for a year before entering the NBA draft. Since its inaugural season, the G League Ignite team has received "commitments" from at least two consensus to-10 players in each class. While there is still time, no current ranked players have announced their signing to the program.
And that's why this move matters. Not only does it give more G League Ignite players an opportunity to showcase their talents for the world to see, but it puts them up against the rookies and sophomores of the league, giving NBA GM's a more detailed view of their game, which could help their draft stocks.
According to NBADraft.net's most recent mock, Jaden Hardy and MarJon Beauchamp are the highest rated players in the G League ranks, projected to go 8th and 9th in the upcoming 2022 NBA Draft.
| | | |
| --- | --- | --- |
| Pos. | Player | Proj. Pick |
| SG | MarJon Beauchamp | 8th |
| SG | Jaden Hardy | 9th |
| SG/SF | Dyson Daniels | 25th |
| PF | Michael Foster | 39th |
G-League Ignite Players in NBADraft.net's recent 2022 mock
Four are projected to be drafted, which would be one more than last year. Jalen Green (2), Jonathan Kuminga (7) and Isaiah Todd (31) were all drafted from last years team, while the lone player that went undrafted still landed a two-way contract with the Rockets.
The G League Ignite continues to be an attractive destination for young high school players and will continue to be with this new initiative from the NBA. The league offers competitive contracts, life skills training that include financial literacy education, and now the opportunity to play on the biggest weekend of the NBA season in front of the millions of spectators watching live and virtually.
Follow us on social — Twitter, Facebook & Instagram (@ScoopmanTV)