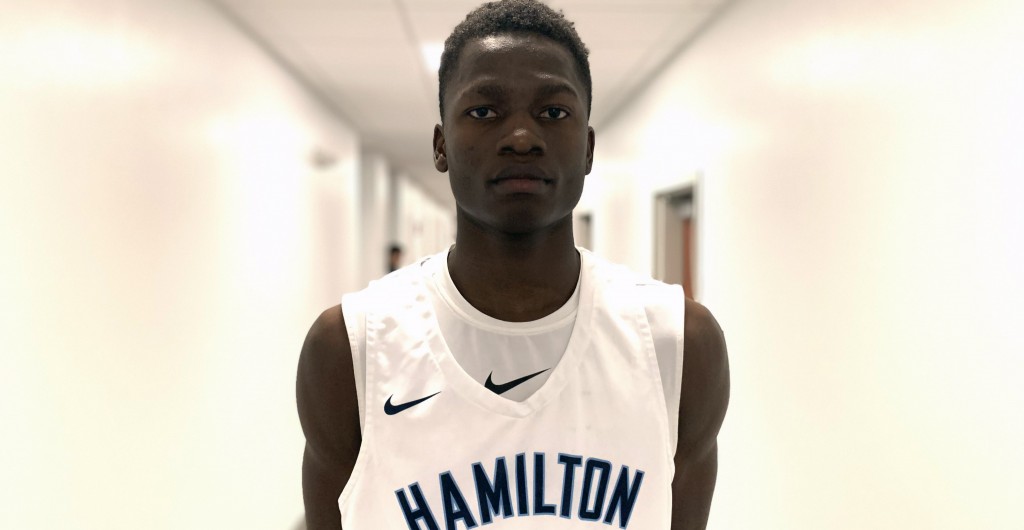 2022 Hamilton Heights Christian (TN) center Felix Okpara is one of the best shot blockers in the country regardless of class and he's gotten plenty of offers and interest because of it.
So far, Tennessee, Florida, Vanderbilt, Mississippi State and San Diego have already offered.
Ohio State, Virginia Tech and Wake Forest, among others have also reached out to show interest.
"It feels good," he said of picking up early offers. "I'm staying humble about it though because I know that I'm still going to get more I just need to work harder."
Coaches have been very vocal about his defensive abilities, and have pinned that as an area of his game that they enjoy the most.
Okpara said that coaches, "basically love to watch my defense at the rim," and that can be attributed to a lot of his early recruiting success so far.
In the future, expanding on his game is something that he's planning on doing to create more opportunities for himself. He's currently been working on his offensive game trying to expand his jump shot out to 15 feet.
"I'm trying to work on my ball handling and shooting right now," he said. "I'm trying to make sure I focus on shooting and try to improve around the basket."
Follow us on social: Twitter, Facebook & Instagram (@ScoopmanTV)