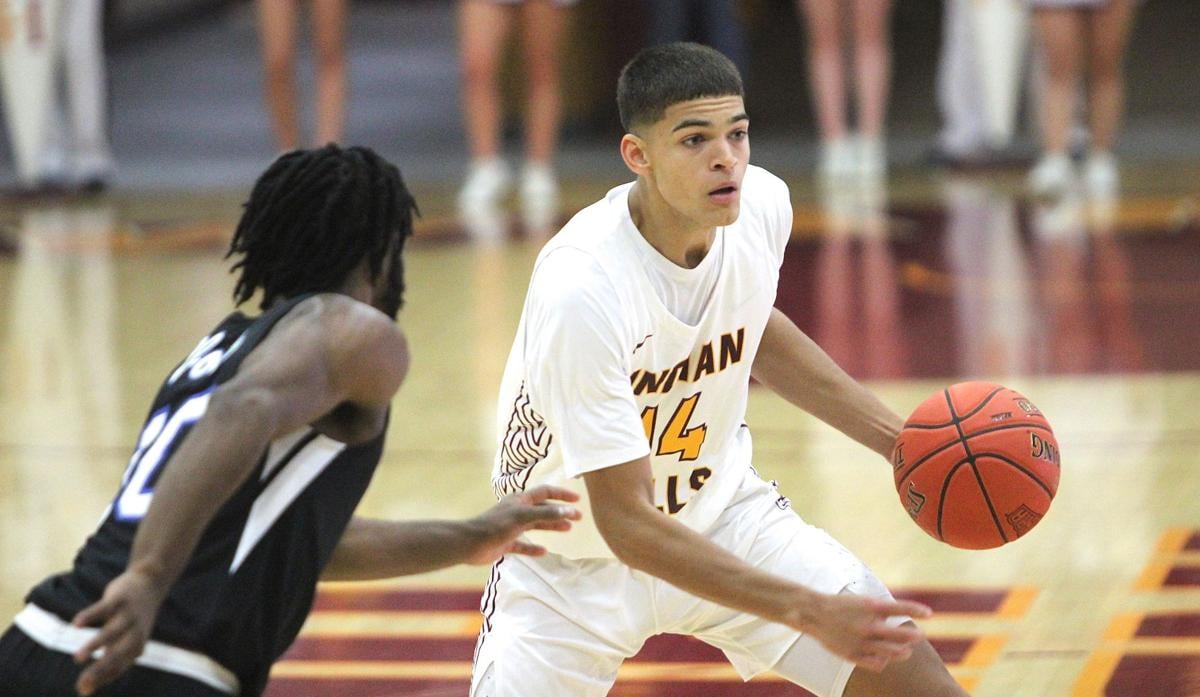 Junior college shooting guard Drake Jeffries is headed to Wyoming.
The 6-foot-5 guard was being recruited by Drake, Indiana State, Arkansas State, Fort Wayne, East Carolina, Illinois-Chicago and Cal Baptist, to name a few.
In the end, it was all Wyoming and the relationship is what got him on board.
"My relationship with them grew very quick and I felt a great connection with them all," Jeffries explained. "They all bought into me and are willing to bring me in to help their program. I couldn't be more blessed."
It's been a great week for Wyoming basketball. The staff flipped AZ Compass Prep (AZ) shooting guard Xavier DuSell and acquired one of the top shooters in the country at the junior college ranks in Jeffries.
He'll join a backcourt that has a lot of potential and because of the fit, he should be ready to go from day one.
"It felt like the absolute best fit and I really clicked with the coaching staff," Jeffries said. "They really made me feel like family."
Jeffries finished the season averaging 9.8 points per game, while shooting 45-percent from three, which ranked 39th in all of JUCO. He made a total of 86 threes and had 17 games with three or more made three point shots.
Follow us on social: Twitter, Facebook & Instagram (@ScoopmanTV)