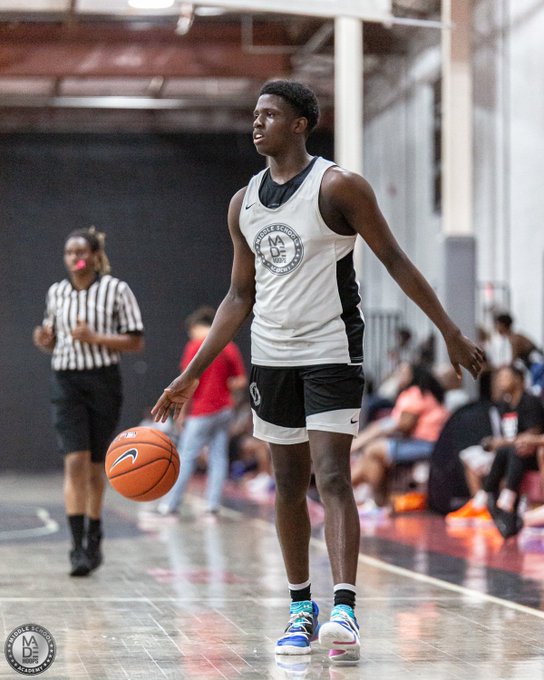 2023 St. Frances (MD) guard Jahnathan Lamothe received his first Division I offer this week.
Austin Peay offered the 6-foot-4 freshman combo guard, giving his family a moment they will never forget.
"It was a blessing because my two older brothers didn't get a offer this offer and my mom did more to get them in," he said. "So, I basically relieved all her stress into getting me in to college. I can just work for everything I get."
"And it inspires me to get more and more because it feels good to be congratulated for my hard work this year."
Virginia Tech, Houston, Maryland, DePaul, VCU, Temple, TCU and Boston University are all showing interest.
Lamothe has the signature Baltimore style of play of just getting buckets. He's heralded by many as a pure scorer, and at his size, he can get to the rim with ease, but also shoot over the top. These are things that coaches have said they like about his game and he's working even harder now after receiving his first offer.
"This summer, I want to come back with a body transformation and come into a bigger role on both sides of the ball," Lamothe explained. "I also work on my athleticism. In school, I have a 3.7 GPA, so I'm going to work to get that up to a 4.0 while doing good in basketball."
Follow us on social: Twitter, Facebook & Instagram (@ScoopmanTV)