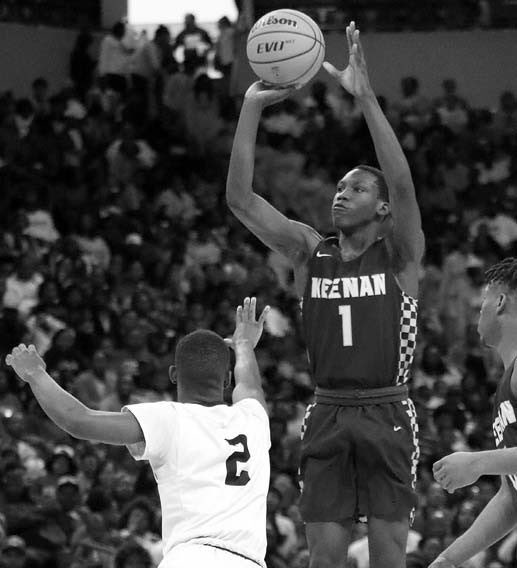 When Wake Forest head coach Steve Forbes left ETSU in late April, he started off his recruiting efforts by offering familiar faces.
Jazian Gortman of Keenan (SC) was one of them, and after the staff reached out to his coaches, Gortman heard the good news that his offer was transferring over.
"He said that they were really interested in me and to keep working hard," Gortman explained. "They saw me this past high school season and this past AAU season that we had, and thought I had been doing really well so they went ahead and offered me."
Wake Forest, Appalachian State and ETSU have offered so far with programs like Texas A&M, College of Charleston and North Carolina State, among others, showing interest.
Expect Gortman's recruitment to continue to trend upward as more programs see his game. He's a 6-foot-1 combo guard with long arms and improving offensive game.
He's been working on his shot everyday, his athleticism, handles and his all around game to make sure when he's in front of coaches again, he can put on a show.
"Coaches like that I can defend and also that I'm a three level scorer on the offensive end," he said. "They like how I use my length to my advantage on the defensive end and getting in the passing lanes."
Follow us on social: Twitter, Facebook & Instagram (@ScoopmanTV)