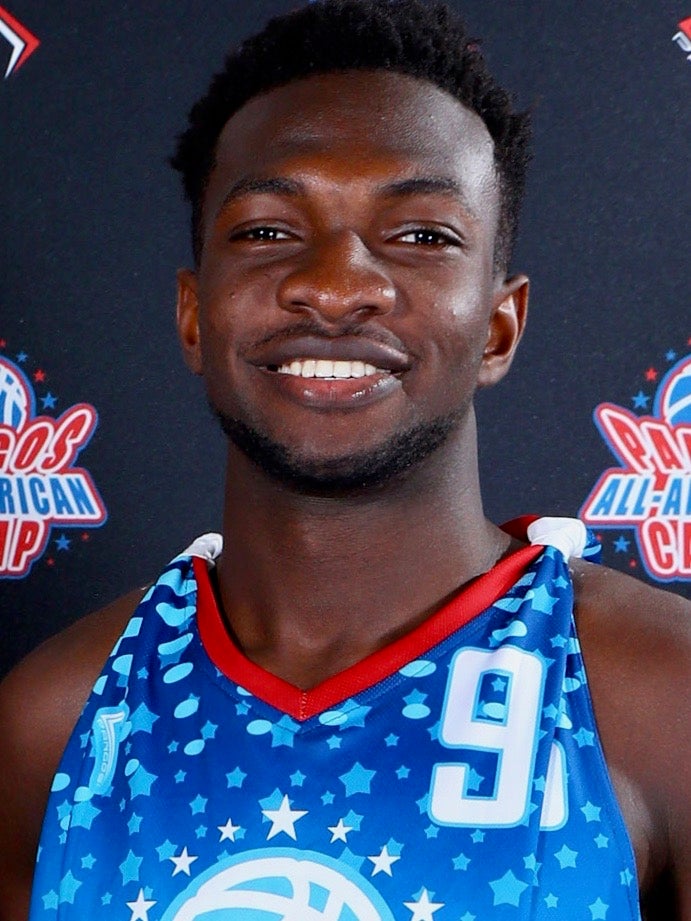 Bellarmine just gave 2021 DeSales (KY) forward Sekou Sada Kalle his fifth scholarship offer a few days ago.
Rutgers, UCLA, Western Kentucky and Eastern Kentucky have also offered with Missouri, Texas, Vanderbilt, Louisville, Michigan, Ball State, Morehead State, Toledo, Evansville and plenty more showing interest.
Virginia Tech, Cincinnati, Xavier and New Mexico are the latest to reach out to the 6-foot-10 forward.
"Coaches like my energy," he explained. "My communication and my character outside the court."
Right now, it's all about improving his game and increasing his opportunities with coaches. He's been a player that has been on coaches radar for a while, and once he's able to play in front of them again, he wants them to see his development.
"I have been working on getting strong and I'm shooting more," he said. "Since the end of the school season to now, I put on 15 pounds."
Akron and Bellarmine have been the most recent programs to Zoom Sada Kalle, and with more potential programs showing interest, he's keeping his options open for now.
"I haven't decided anything about that yet," he said. "I'm still open to everything."
Follow us on social: Twitter, Facebook & Instagram (@ScoopmanTV)